Notah Begay- Lot of good stuff going on here also…yet he copped a lot of flack for his action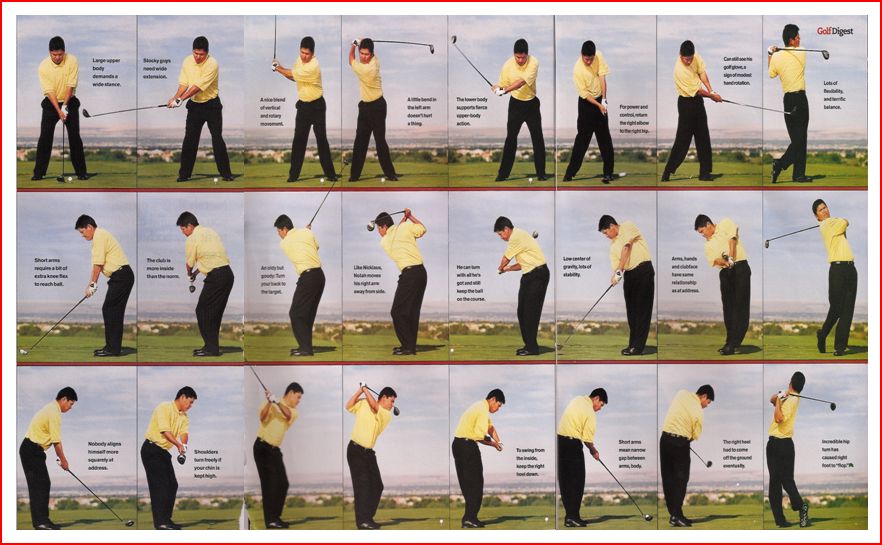 Am I missing something but to me it looks like he isn't using a whole lot of ground forces. His legs seem to look very quiet.
That's because he's so strong. If you saw him hit it person it's really impressive. Nice find TM
Sorry to bore everyone!!..found a big box in my attic of old clippings I had kept. Thought they were gone somewhere… Lots to post!!
Vijay Singh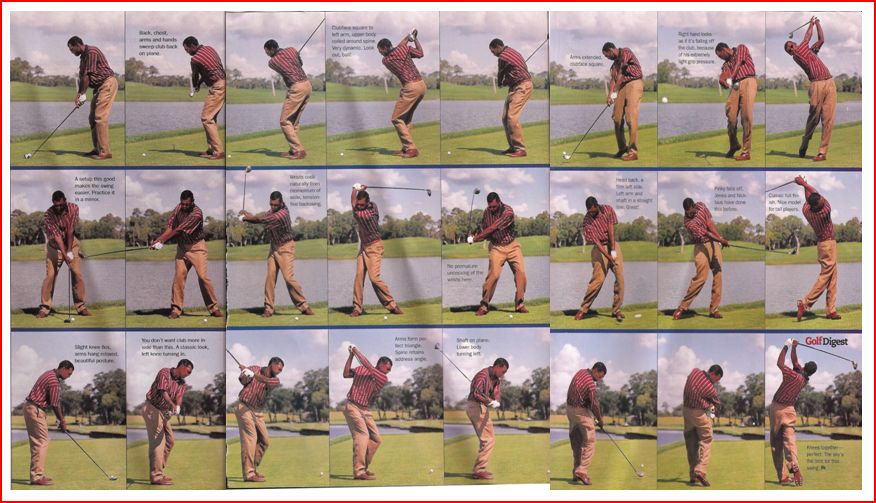 Hal Sutton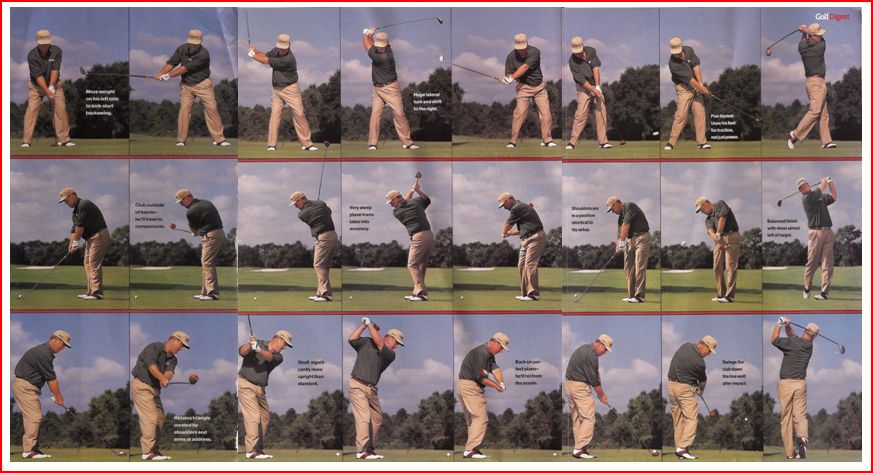 Mark Omeara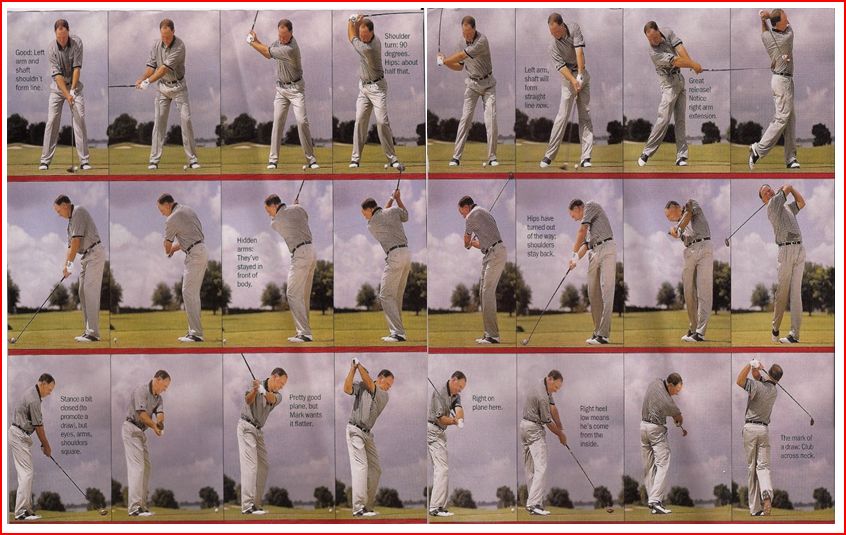 The great Bobby Jones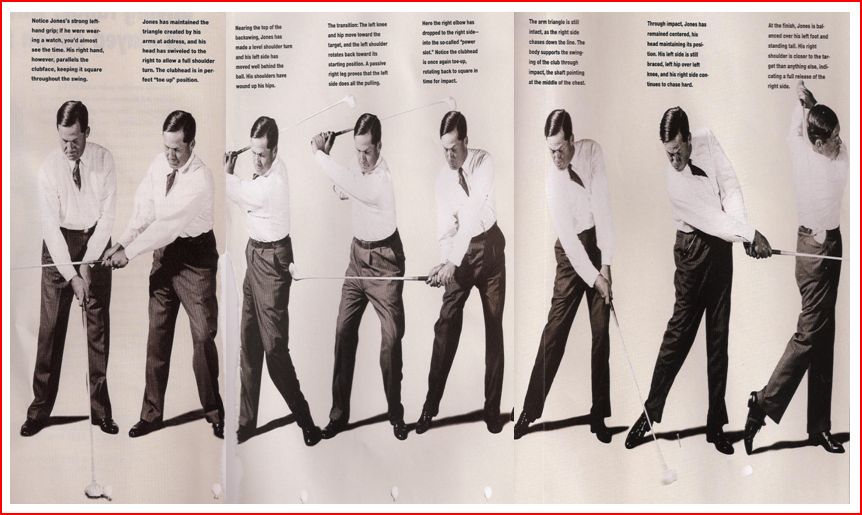 Bobby Jones with a steel shaft? Wow. I can smell the old paper from those GDs. hehe. I used to have every issue of GD & GM saved from 89 to I think 02. Then I moved again…
keep em coming. Love the analysis too.
Tom Lehman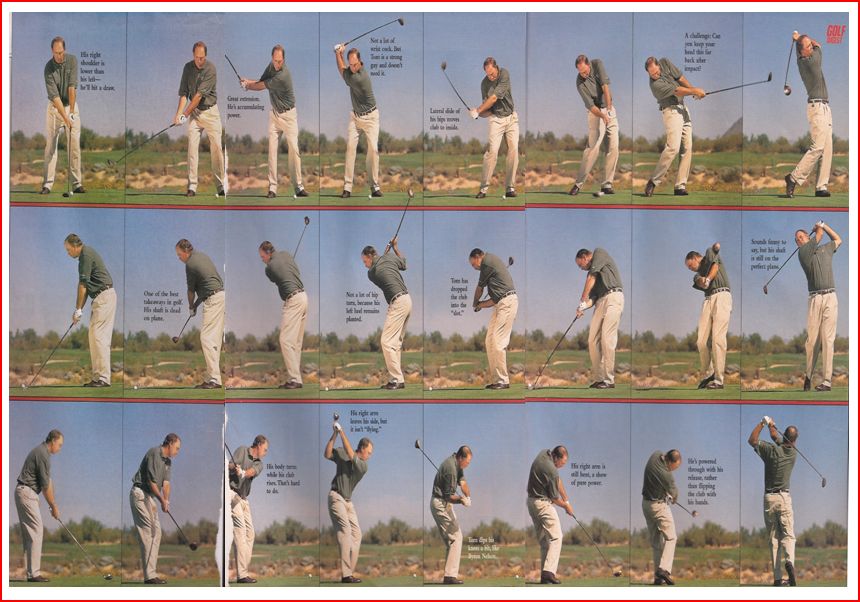 Greg Norman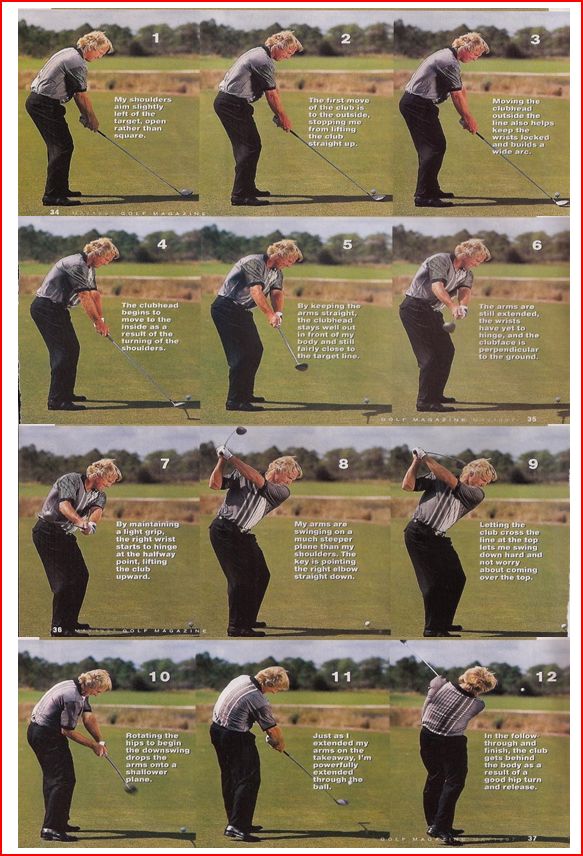 Tiger from 1998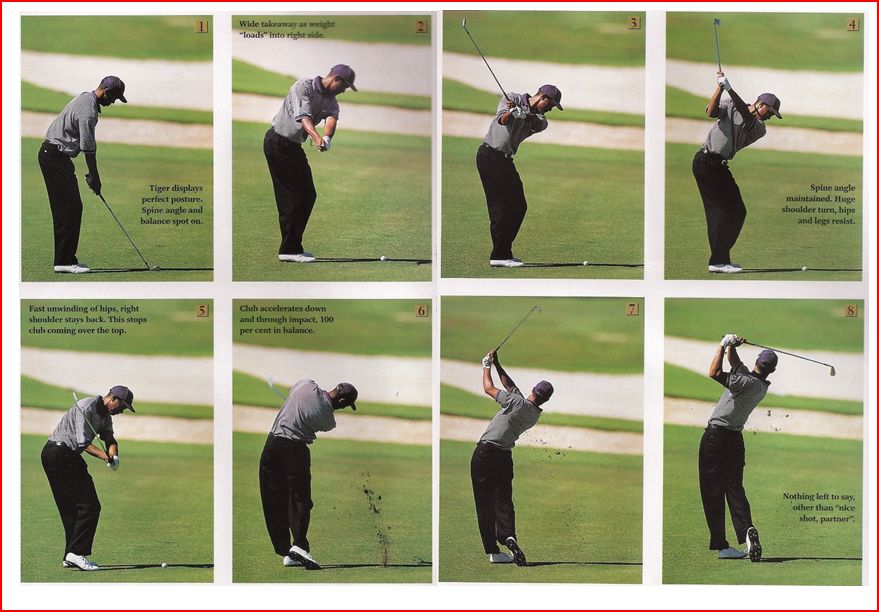 Best drivers of the modern game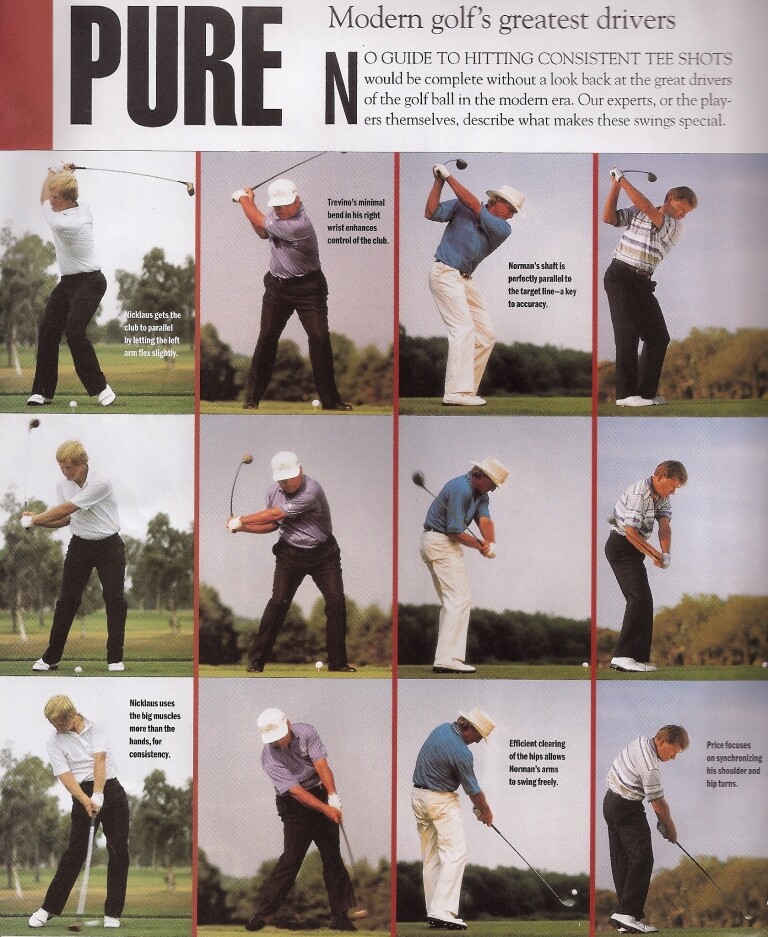 Ben Hogan in 1985 aged 73-- apparently this was the last swing pics ever taken of Hogan- and then he added the feelings of his swing in his own words for reference in the sidebar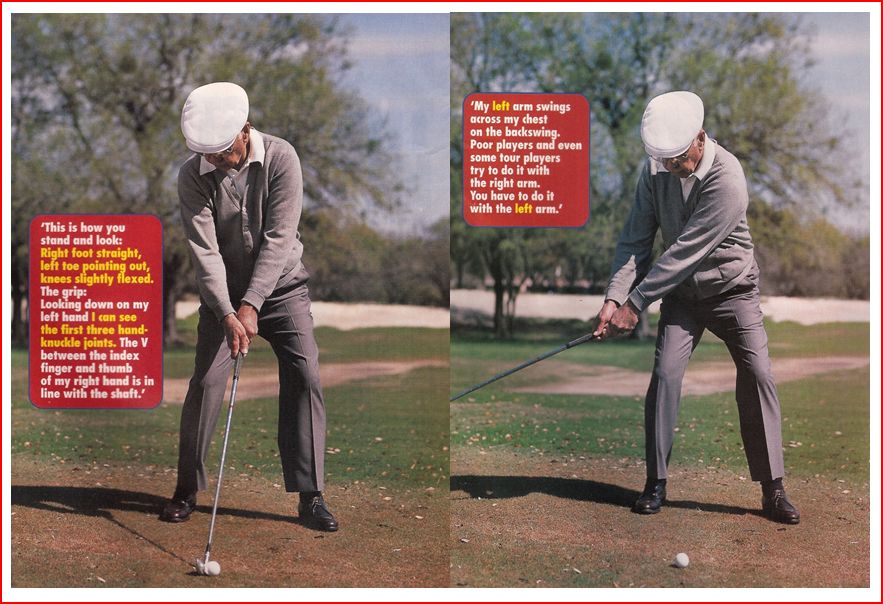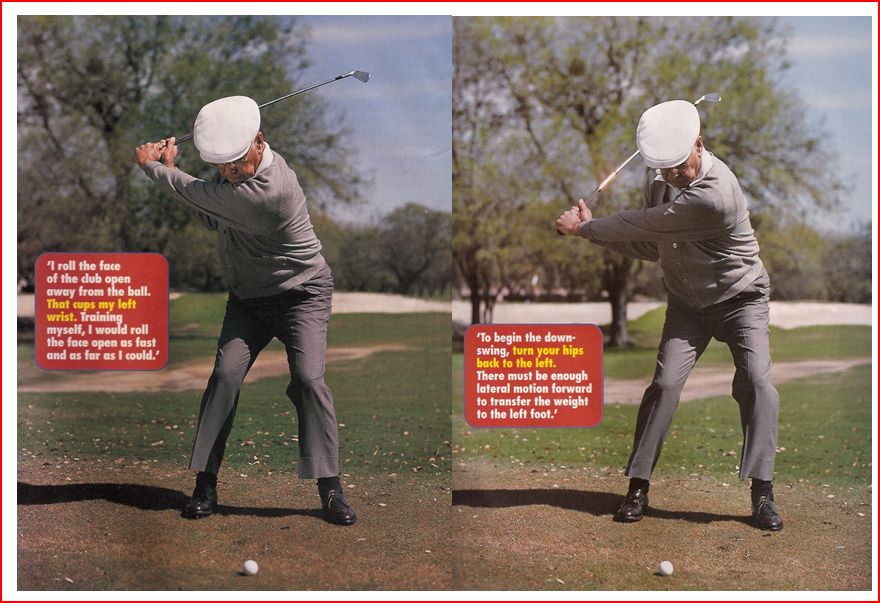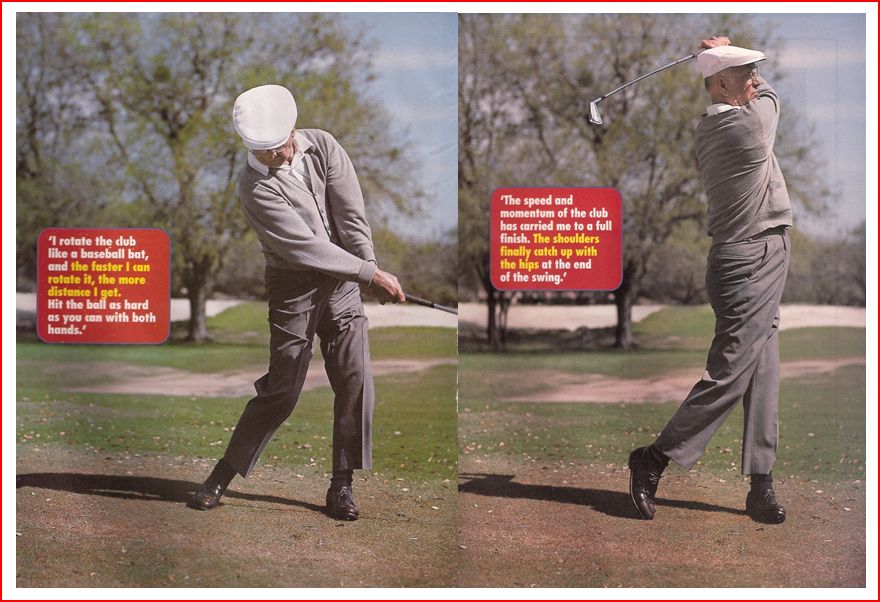 Magic!! Thanks Twomasters…
Those Hogan thoughts are just fantastic- maybe even more relevant considering his age. You'd imagine that at that point everything is boiled down to it's simplest form. Great stuff…
Knew those were coming. I ripped those pages out and taped them to my wall the whole time I was in college.
Very interesting that he clarifies the lateral shift in the downswing move too…
Has anyone got any thoughts on the rotating like a baseball bat idea. He talks about it in 5 Lessons a bit. I've got some friends who work with Bob Torrance and he's huge on fanning the face open away from the ball too…
In the pic at the top you can see pretty dead on just how flat that lie angle is. 73 years old, huh? I just hope I'm still upright at 73.
You were talking in another thread about how hogan bent his clubs from upright to flat- I thought that was interesting because I always wondered about that angle/hitch at the base of Hogan blades. Another thing that that brings into play that might be relevant is where the shaft points. If you bend an upright club to flat the shaft points more towards the centre of the face changing the dynamics of the club- as opposed to a club that was built flat and has the base of the shaft in it's standard heel oriented location. That would make his clubs dynamically more like a baseball bat with the sweet spot closer to the line of the shaft. Maybe?
Totally. It's the best thing you can do if you don't want to hook it. Same thing kinda with the speed slots in the woods. Get the mass and momentum out of the toe of the club.