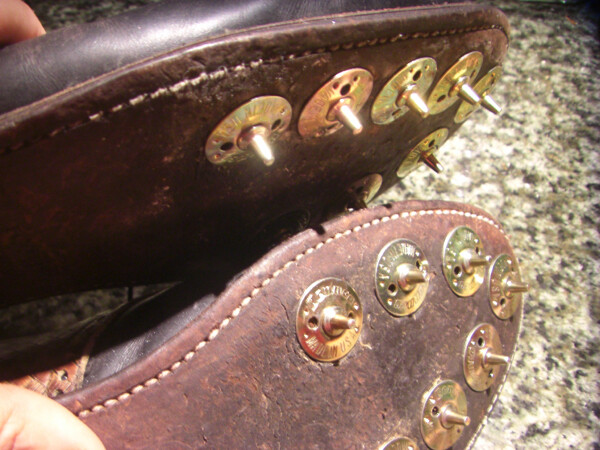 Laced up these things today for a round of golf… it was quite shocking actually to be reminded of how superior steel spikes are to the spider plastic ones that are all the craze.
Don't let anyone fool you into thinking that plastic spikes with their sprawling surface area are even in the ball park of what a proper golf shoe with steel spikes can offer for traction.
It's another absurdity of the game's decision makers to ban steel spikes on most golf courses. It's ignorant and illogical if you understand the golf swing.
I was just shocked how connected I felt to the ground again teeing off. I felt I could really pressure into the feet with much more confidence without fear of slipping or losing traction at any point in the golf swing.
I suppose that many of the golf swings we see today have simply evolved in an inferior way, compared to how golf swings of the past evolved, which I believe to be in general much more sophisticated and functional…from the steel spike, blade and persimmon age.