An ABS student sent me a video of Lynn Blake hitting an impact bag, and asked if this was him demonstrating
module #1.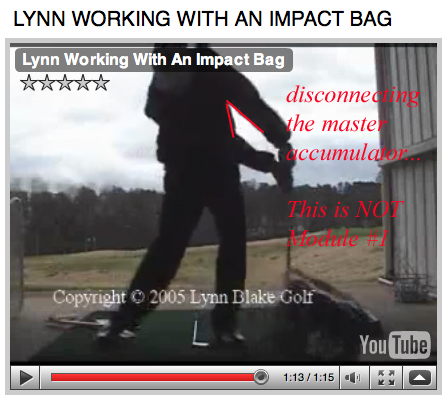 This is dead hand…right arm throw… pivot stall stuff… not consistent with what great ball strikers do.
Great strikers have great post impact pivots… not just throwing the right arm at the ball… disconnecting the left arm from the body.