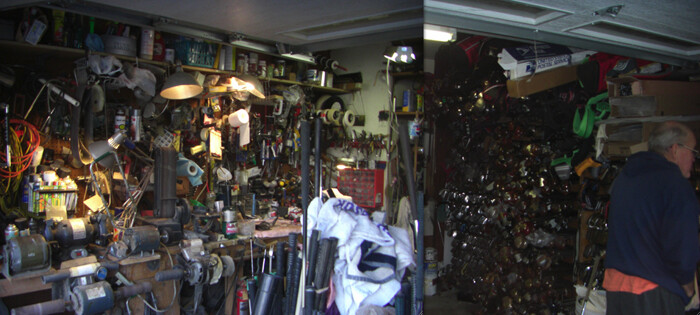 First I want to thank Mike Rees for making such an offering possible. Mike has been a true vintage club artisian for 40 years and has been working his craft non stop right into the modern era. While many club repair guys have fallen aside, the quality of Mike's craft has kept him working as he still gets a steady stream of persimmons sent to him from around the globe for restoration and refinishing work.
I learn more and more every time I visit his shop in the SF Bay area, and fortunately he is not far from where I reside. Mike is much more efficient and effective than I am and has all the right gear to get the job done correctly and timely. We have worked as a team over the last few months to set up a offering of ABS gear, set up to specs that are consistent with the encouraged methodology I support and promote.
I am always encouraging everyone to learn the art form of flattening gear, refinishing heads, re boring, reshafting, gripping and so forth.
However, I know some of you simply don't have the space, the tools or the time to get a quality job done. We have tried to price the gear to make it as affordable as possible, but we are not a big factory with tons of automation and so forth. Everything is done by hand and very time consuming. Once the clubs are set up to spec, I take them out for hit and make sure each club sits correctly, looks good to the eye, offset removed, and is weighted and flattened to a proper standard.
So for anyone wishing to take the doubt away about owning a set of properly set up ABS gear, we are happy to offer up sets of classic persimmons, and great blades for those who want to mesh a correct swing with correct made to suit gear. We can always further retro fit specs to your personal desires. Most of the reshafts have been done from a large lot of S300's we obtained, then tipped them into X flex… so they are thankfully a bit heavier than a typical X100 shaft would be.
This gear posted is ready to ship right away… so no delay, and we will ship worldwide.
Enjoy browsing the gear and if interested in a set shoot me an email.