Yes- no-one is paid
I think that motto has changed over the last 30 years!!
Here's a great Christmas idea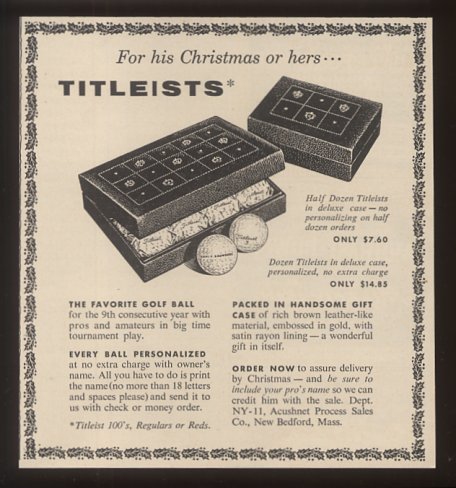 Not a Titleist, and not sure Kenny Venturi understands exactly what he is advertising here
Check the heading out !!!

We'll isn't that something!
And ironically they were made by US RUBBER! lol
that's truly one for the ages!
Acushnet Titleist
Foot Joys Too !!!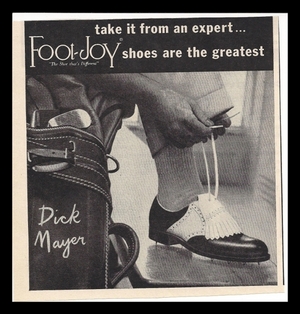 Titleist the players money ball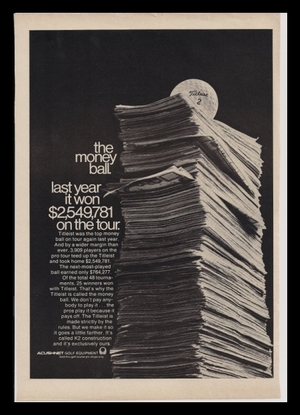 Someone needs to explain to me what a 'floater' and a 'non floater' are- surely not for the water ball where one sinks and one floats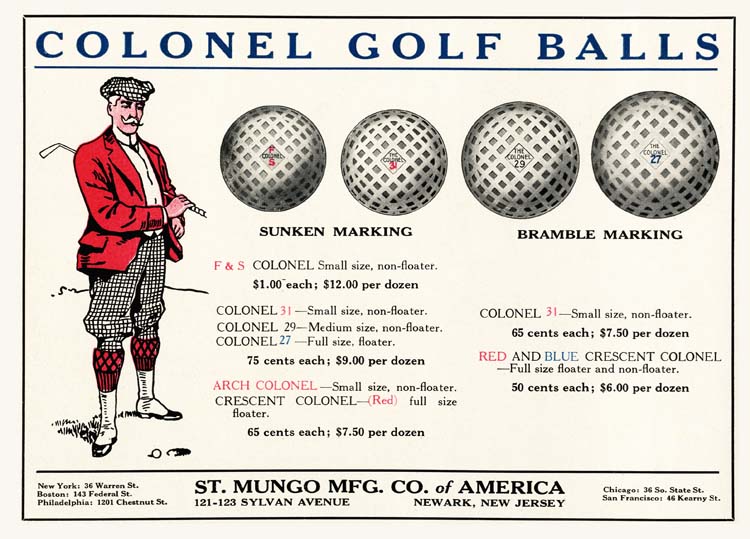 Would you look at prices of the balls! $1 back in 1910 is the equivalent of $99 now (based on relative unskilled wages).
Thanks for posting those ads. Very enlightening.
Hogan balls- can't remember this 392 model but the pure Hogan balata-- that cover was so thin anything remotely close to a bladed shot was a dead ball with a huge smile in it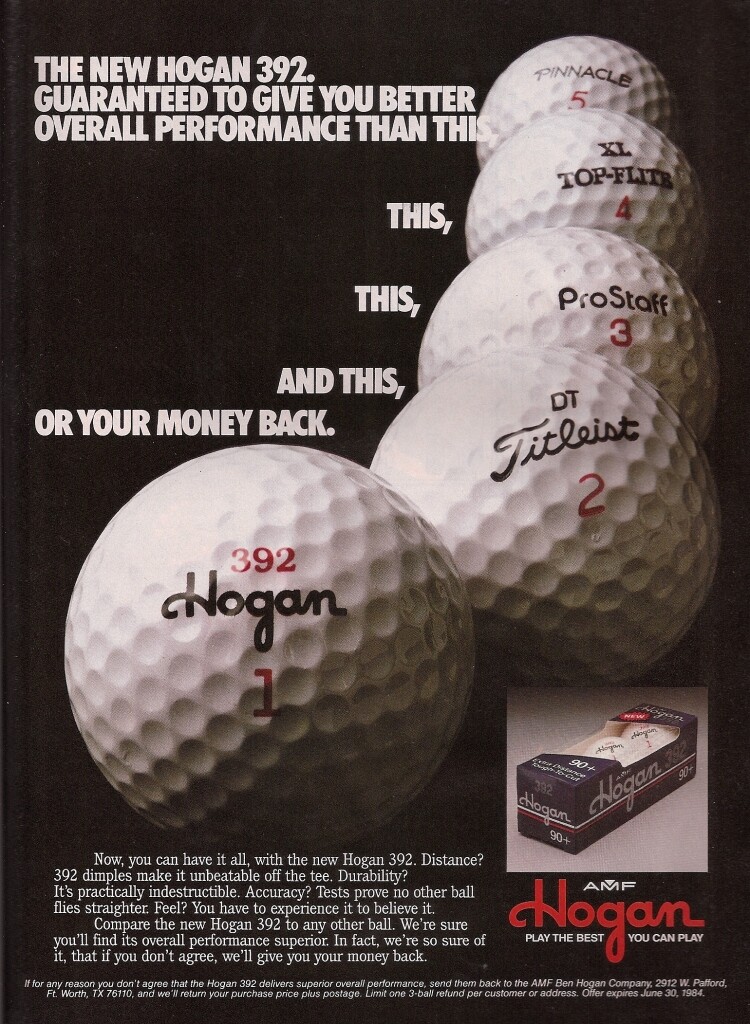 I didn't realize AMF, the ten-pin bowling mob, use to make golf balls.
Looking further, I see they currently have a whole product range.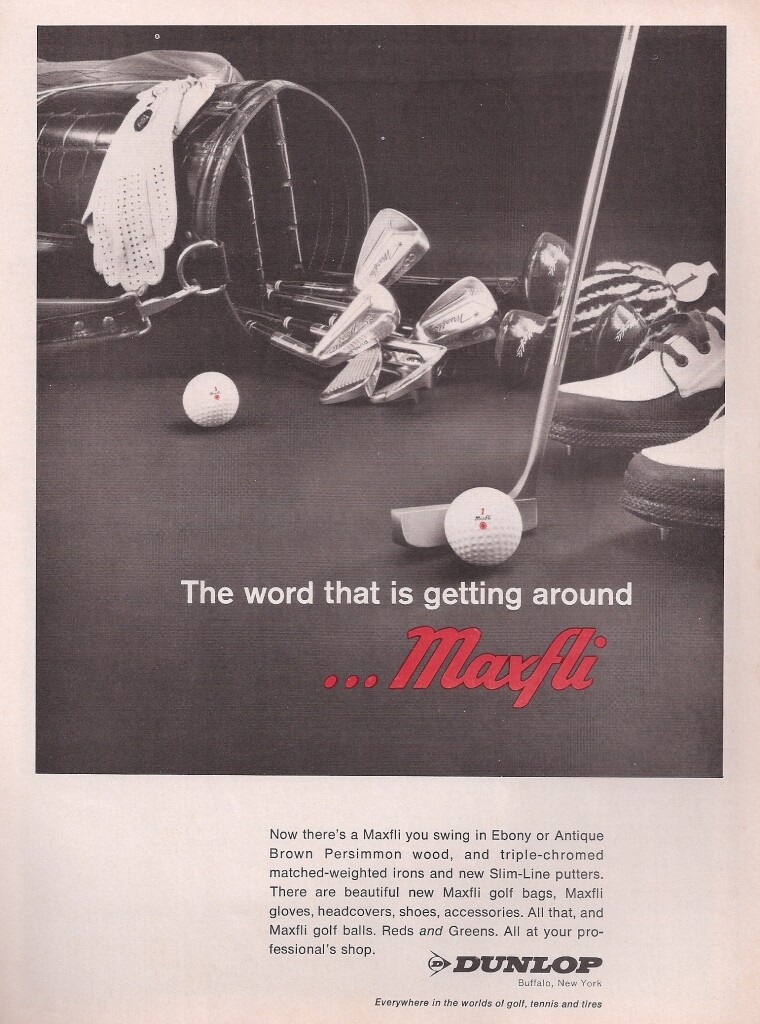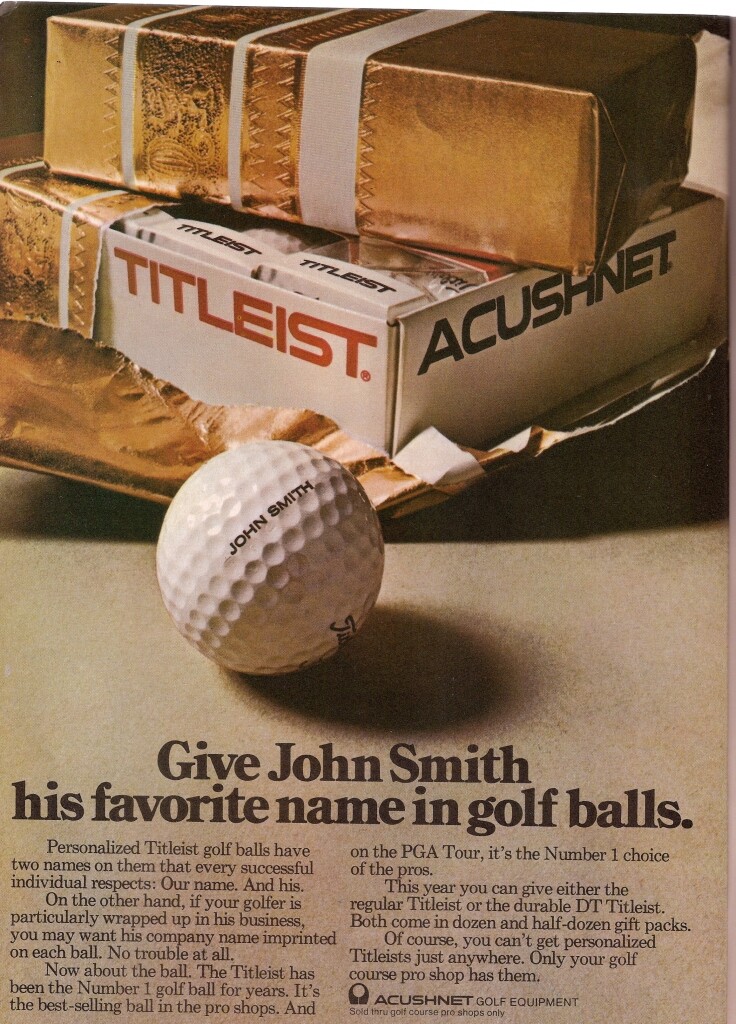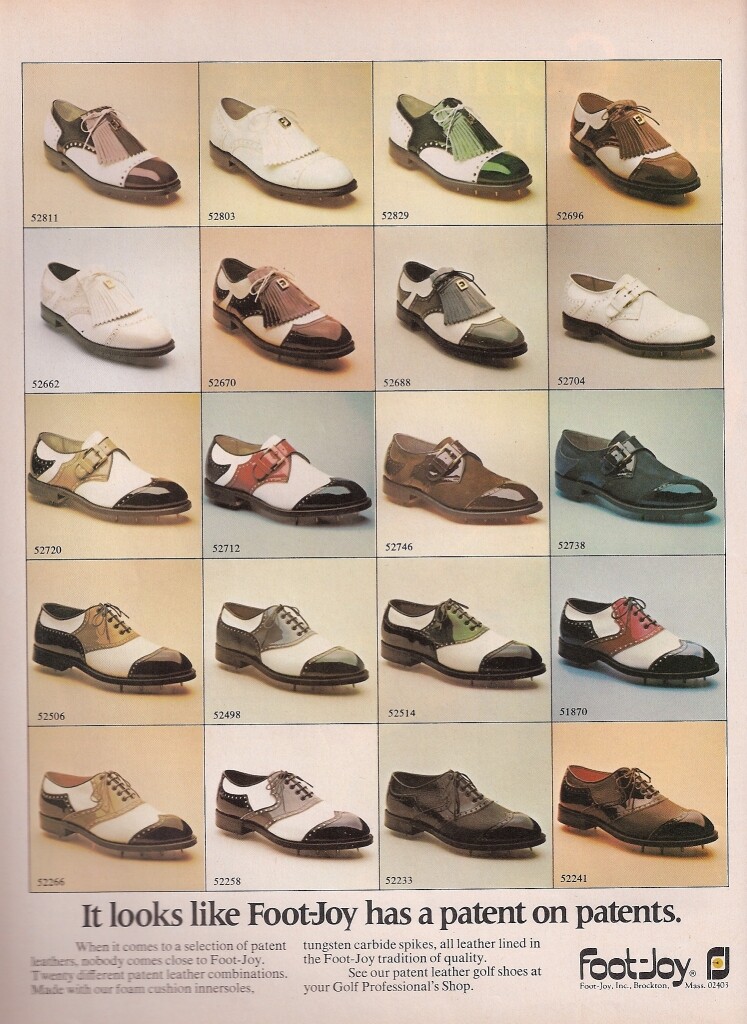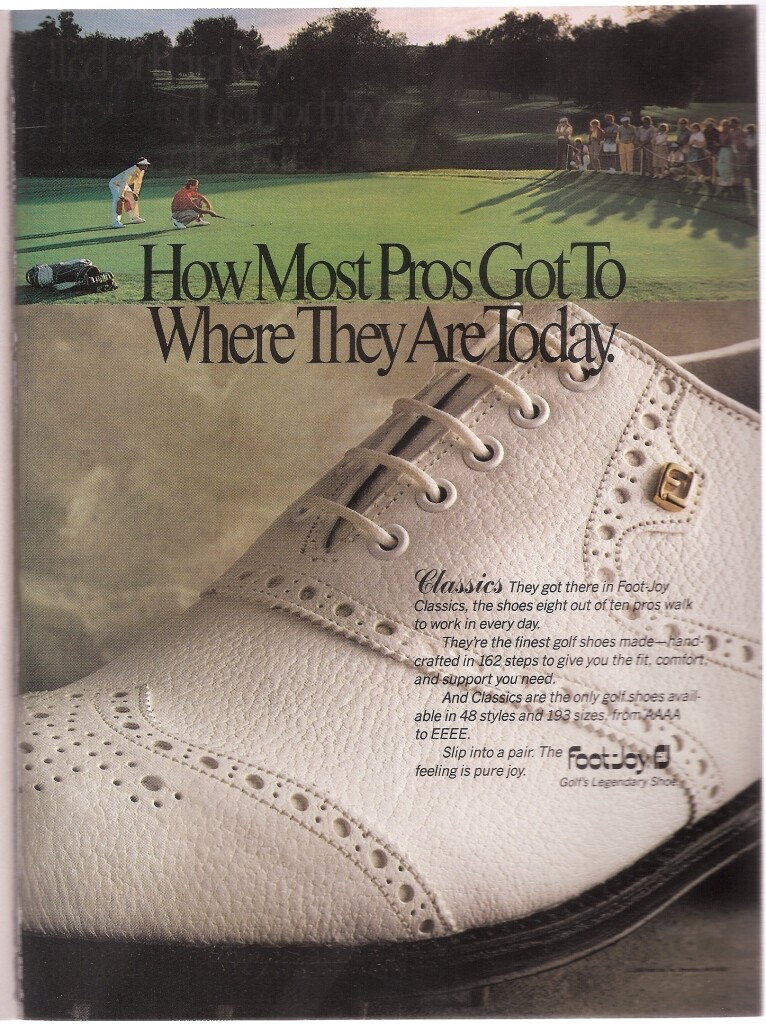 Love the ad of all those FJ Classics.
Isn't it time for the "kiltie" to make a comeback? I predict Poulter breaks it out in 2011!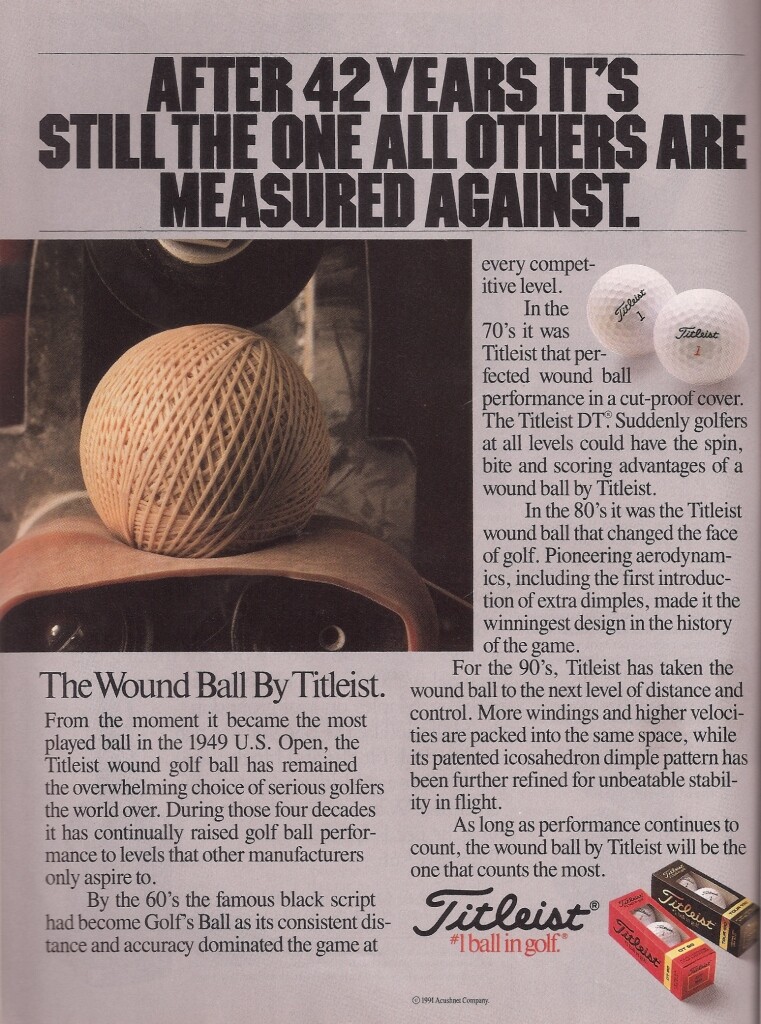 My how the tune has been changed as far as this heading and advertisement goes based on the past 15-20 years…