I love that
"You don't have to be a millionaire to play like one"
but it would sure help !!!
They have balls too!!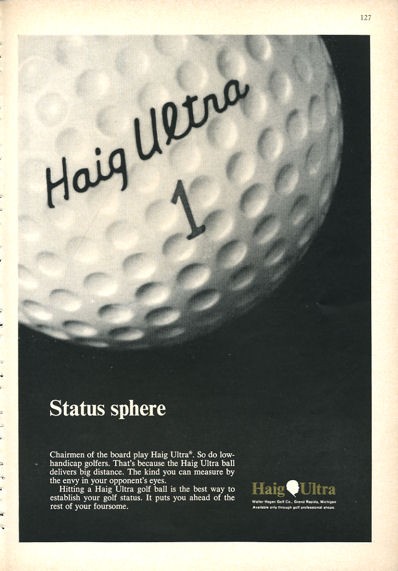 Haig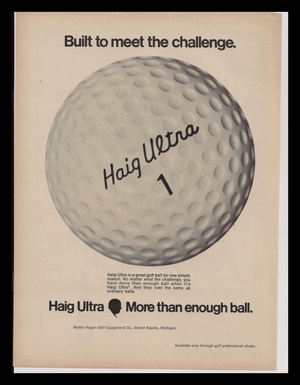 more Haig clubs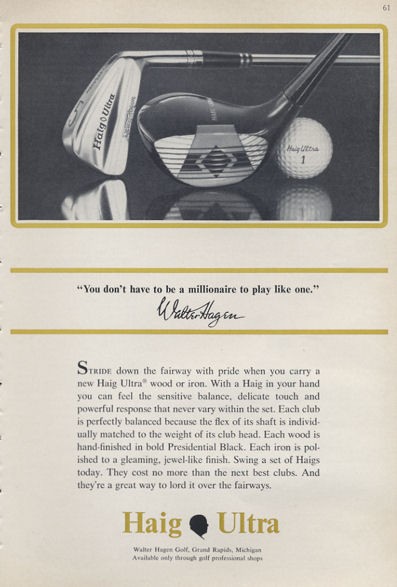 IT's not what they COST…it's what they are WORTH

great slogan… and now we can get them for less than $100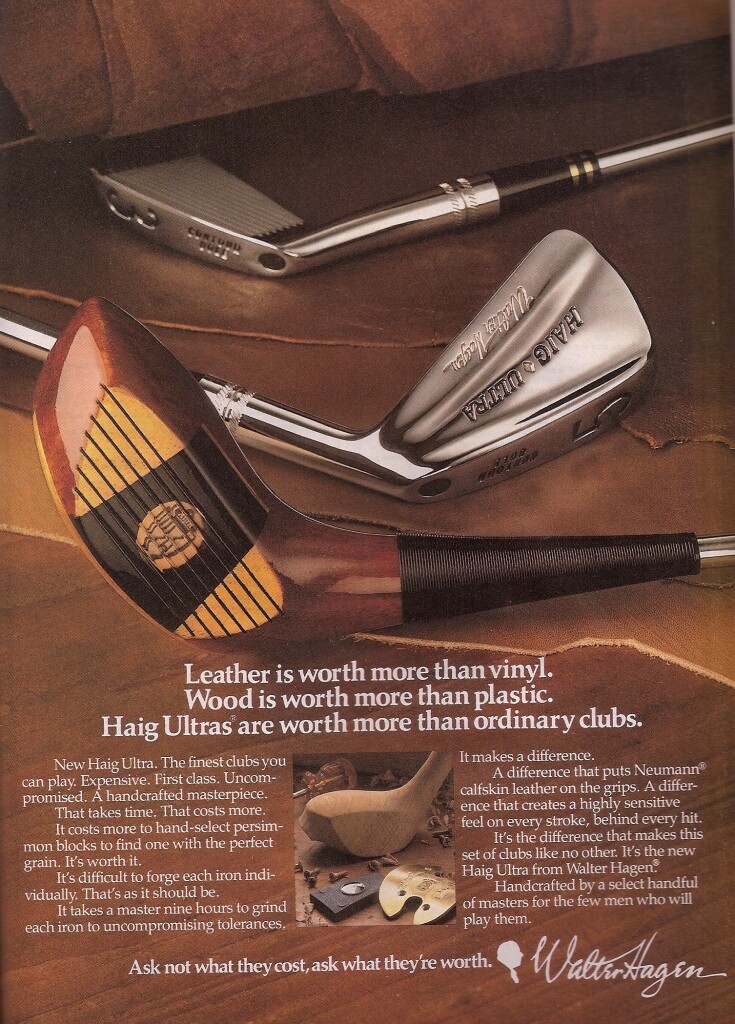 AUD 25 for my set 2i-SW…

Mine had the caps at the top of the grip saying made in Scotland. One day I might restore them, they look beautiful cleaned and chromed.