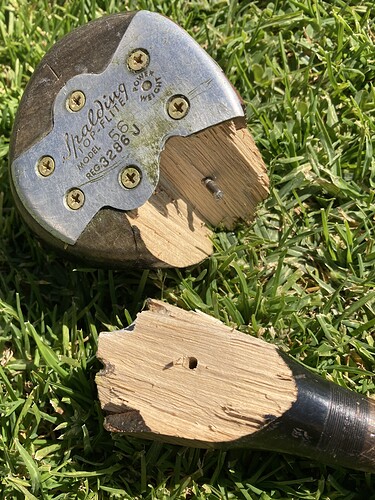 Just wondering if anyone has shared this experience? This was a modified Spalding Model 56. It was bored out to accept an X100 1-iron shaft. The neck did have the typical hairline crack, but as you can see the neck is actually still intact with the shaft. This was put into play less than 3 full rounds.
I was using a Spalding Tour Edition ball. Perhaps the head was damaged in the modification process or my over acceleration from the top. The latter is actually what brought me here in the first place.
Funny enough, the shot causing the break was actually well struck, on a beautiful flight, well past my playing partners.