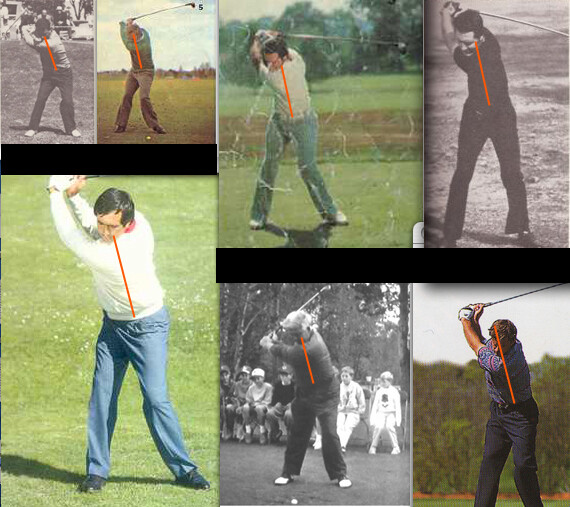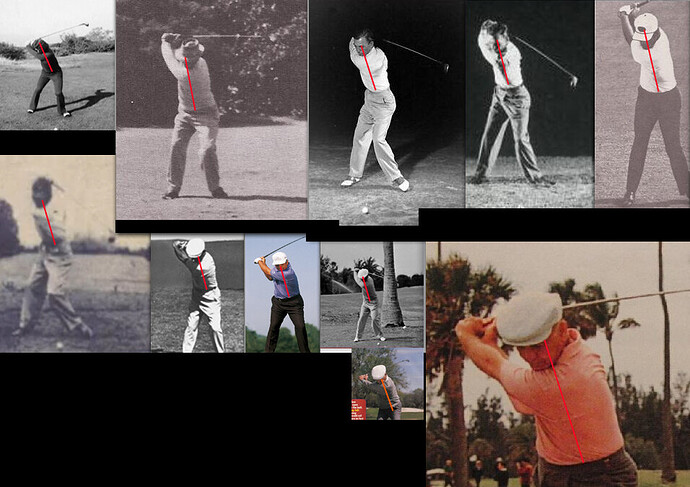 A student recently e mailed me about spine tilt, and had questions about how spine tilt seems to be at odds with some
of the modern thinking such as Stack and Tilt.
Claims that S&T is historically supported by the great strikers is more than questionable. Is it possible to find a photo of a player doing that? I would think so… depending upon the shot they might have been hitting. But by far and away, having good spine tilt at transition allows a much easier path and better access to get the arms working properly as supporting spokes for a 4:30 line delivery of the shaft into the hitting arena. The weight being on the left foot at the top is not consistent with measurements taken of the games best players in the late 80's and early 60's.
I know this topic was beat to death earlier in the LTLGM thread two years ago,but for new readers here who have been struggling with this conceptually, I hope this might give some more solid footing for understanding what has been working best historically.