It's funny I started speed skating at age 30. I coach a club in park city utah now. Had some accomplishments considering that late of start.
Anyways I trained with a Korean coach starting in 2008 and made huge improvements at age 43. I know now why Koreans are great at golf. We did lots of training and there was method to their madness. Everyone in our group from Olympian's to lesser skaters improved big time. What did we do. A lot of skating (8 times a week) but also a ton of off ice training (dryland). It was that that made the biggest impact. I equate it to the drills hopefully. I just started mod 1. Anyways I looked for something similar to this when I picked up golf a few years back, unfortunately chose the drills by Paul Kopp from SITD. Did them tons and many people complimented me on my great looking swing but I still would play army golf under the pressure because of my steep swinging swing.
Anyways back to the similarities of speed skating and golf. I can't tell u how many times I've heard coaches say keep the pressure to the ice and wait for the push. I emailed John and a lot of what he says is keep the pressure and don't fire too early. Sound familiar. Also I now know what the slot is and what release means.
In speed skating for example in the straights we recover our leg and that's a build up of forward momentum and pressure and as the leg starts to come thru u want to sink into your push and keep the pressure like pressuring the shaft. When u sink into the push it's like stepping on a scale and a 150 pound person can get 250 pounds or more if pressure. If u lose that u get nothing out of the push. And also u need to keep ur abs tight otherwise would be like trying to shoot a cannon from a canoe

. Your push comes out of your Lower Dantian as lag days. Once I learned that speed and endurance came easier. I skated many years with just my legs and not my bigger muscles of core and glutes. I was in a decent groove one day at league in may when the last 4 holes I felt like I hit drives with all of me. Could feel like i hit it in core with all of me and hit longest straightest drives on holes that were tight and would always lose balls on. Want to get those feelings again. I think this will help get there.
We used to say it doesn't get any easier you just get faster. A lot like golf. It doesn't get easier the round just takes fewer strokes.
This year I started swinging right arm only and I naturally would get the palm pointing up and feel more hitters release. Would warm up right arm only always to get that feel and hit balls better than two hands. I went from a swinging flipping draw to an open stance flatten the club more straight ball miss right. Got down to 74 best ever but still needed more. I was naturally heading towards this hitters method. The feels of this program makes so much sense and Lag and two speaks truth it feels like to me no matter all the noise that others feel. I did the braking drill and never understood why I could hit it straight now I do. Why in the world when I tried to stop at impact it felt right.
Like to get back to this shape 10k warmups then workout and then10k cool downs.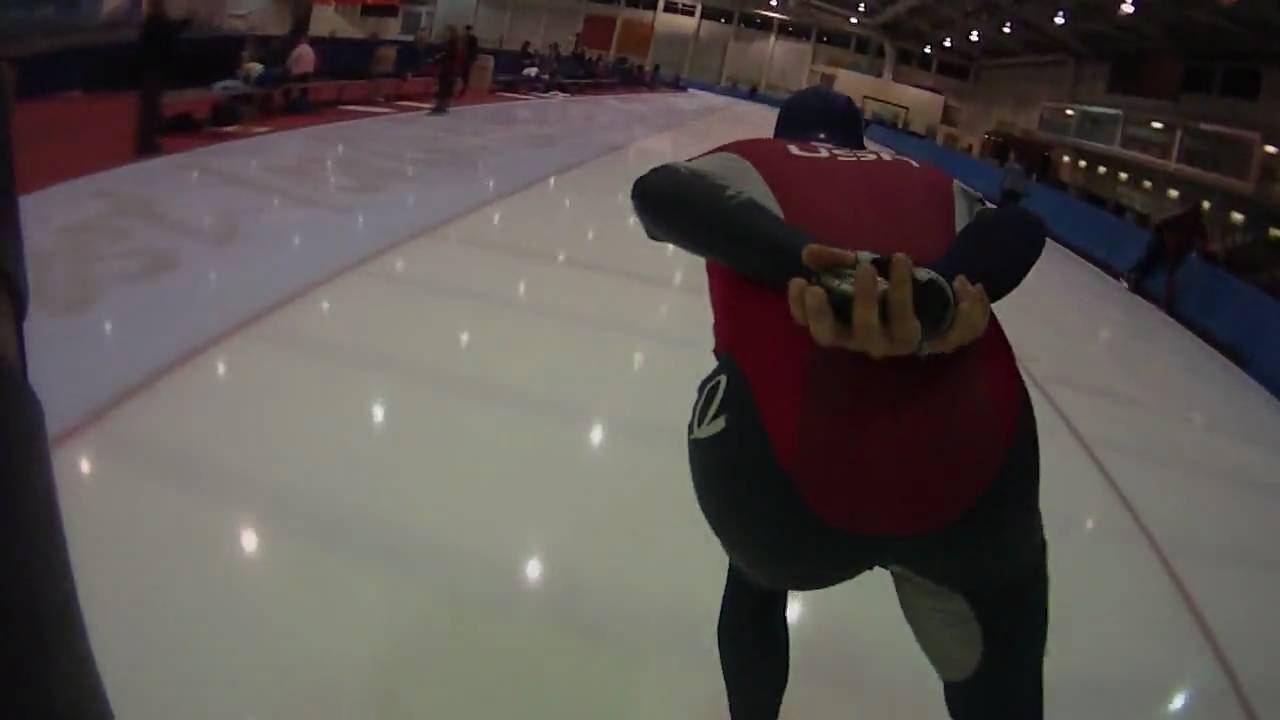 This gives u a bit of feel as to how hard a 1500m (one mile) sprint is. U open at 90% then fast lap and hang on for life last two laps 800 meters in a lactate haze unless of course ur chemistry is right. That's a whole other topic right there. I raced masters and pro cycling against at least a half dozen caught dopers.