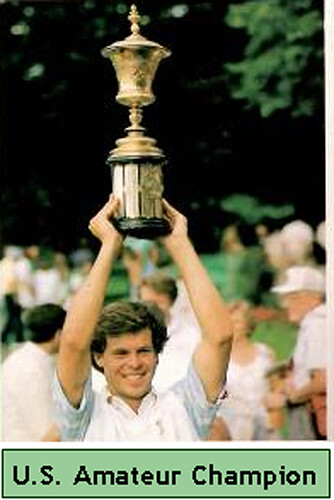 A special thank you to Sam Randolph Jr for taking the time to speak with me last week, and share his thoughts on both the game, the swing, putting, playing by feel, his experiences being low amateur twice in the Masters, receiving the prestigious award alongside Bernhard Langer and Jack Nicklaus in the Butler Cabin, and his amazing journey through the game.
Here is the first of a four installment conversation I had with Sam November 6th 2010.
Fantastic insights from one of the great persimmon players I have even had the chance to compete against…(very unsuccessfully!)
advancedballstriking.com/sam1.mp3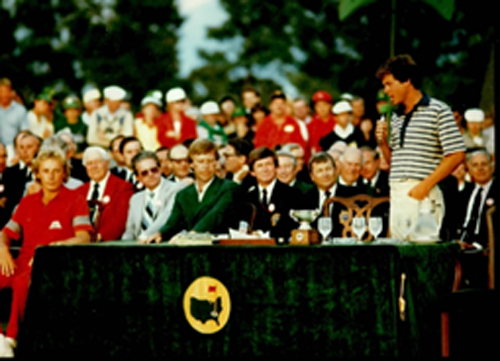 Sam won the US Amateur Championship in 1985, after finishing runner up in the US Amateur in 1984. Following one of the greatest collegiate careers in golf history winning 13 major collegiate events including the prestigious Sun Bowl, Sam breezed through the difficult PGA Tour qualifying getting his card in 1986, and won on the PGA Tour his first year… The Bank of Boston Classic.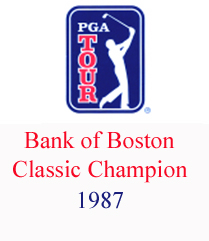 Like Tiger Woods, Sam won the Junior World Championships at Torrey Pines, and was the NCAA collegiate player of the year
in 1985, a year that included Steve Elkington, Scott Verplank, Davis Love and other great players.
To give you all an idea of how good was Sam Randolph in the 1980's… Sam played our host event The Fresno State Classic
one of the most prestigious collegiate events out west, at Fort Washington CC, host of several PGA Tour qualify schools over the years. I finished third place playing very good golf shooting a two under par total of 214, three shots behind Duffy Waldorf who would later win 4 times on the PGA Tour and finish 5th in the Masters in 1996. Duffy's total of 211 would typically win this event easily in a field of 144 of the nations top collegiate players. HOWEVER…
Sam Randolph shot 200, beating Duffy by 11 shots

This of course was playing a set of Hogan PC's and a Hogan Speed Slot persimmon with steel shafts. I would challenge anyone today with all the modern gear to go out and come anywhere near that score at Ft Washington.
advancedballstriking.com/sam1.mp3
I'll try to get Sam on here to answer your questions after listening to the discussions, and I'll present this four part series over the coming weeks.
Enjoy.