Very sad indeed.
seveballesteros.com/noticia. … ews=71&pg=
Seve Ballesteros passed away at his home in Pedreña.
May 07, 2011
7th May, 2011. Pedreña, Cantabria, Spain.
Today, at 2.10 a.m. Spanish time, Seve Ballesteros passed away peacefully surrounded by his family at his home in Pedreña.
The Ballesteros family is very grateful for all the support and gestures of love that have been received since Seve was diagnosed with a brain tumour on 5th October 2008 at Madrid Hospital la Paz.
At this time the family asks for respect and privacy at such a painful time.
Thank you very much.
A great person and player!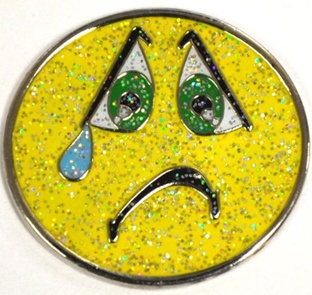 One of the favourite lines I have read this morning on Seve… "Apparently God needed a short game lesson…"
Hey Seve, where have you been?
'Oh, I've been in carparks and forests. You would not believe the things I have seen. But I'm here now, putting for birdie, just like you.'
---
Such a great smile and what an heroic golf swing!
Rest in peace, Seve.
One of my favourite memories of Seve was when he was playing in the Matchplay at Wentworth one year. He was hitting his second from the right rough on 17, which was a familiar place for him. Anyway, the crowd was in it's usual C shape around him several deep, and as he was getting ready to hit, a little kid moved and disturbed him. He stepped away from his shot and looked for a second like he was about to get mad, until he saw that it was a kid. Then he flashed one of those smiles of his, looked at him and said, "please, I know you are nervous, but I am too".
What a man, I hope he found a little peace before the time came.
Great golfer, great human being, thank you for the memories Seve!
Rest in peace.
I got to play with Seve once in the 3rd round of The British Masters in 1996…this was in the middle of his poor driving and he had trouble that day from the tee… but he was most gracious the entire day and didn't allow his troubles interfere with my game.
His short game that day was phenomenal and still just about the best I have ever witnessed up close. Stopped for a photo opportunity with me at the end… It was really one of my best memories of a round of golf because how often do you get an opportunity to be right there with your heroes.? And he was everything I believed he would be as a person even though his game was fading
Loved Seve…he really was larger than life as a golfer and as an ambassador for the game.
Yes it is sad news for all golfers. What a life he had. So much magic and style. Even his fellow pros seemed to be in awe. An article in a golf magazine in the 1980's contained this question…"what could make the PGA tour better?", and the the answer top pros gave was 'have Seve play more." How unforgettable is the emotion he showed at St. Andrews when his putt seemed to linger, then fall, on the 18th to win the Open.
great quote at the end of a tribute from today's news

In honor of Seve, my dad (who is also 54, which makes the whole thing that much more saddening for me to watch) and I went and hit 3 irons out of the sand. It seemed completely impossible, but after 10 minutes of frustration, it is do-able. It's fantastic practice, because then even a 7 iron feels easy.
Felt obligated to post this song:
[youtube]http://www.youtube.com/watch?v=gAv5ZuuSxSI [/youtube]
I don't think a celebrity's death has upset me as much since Bruce Lee died. A magic soul was Seve and further evidence that the candles that burn brightest also burn shortest.
Wow, it's almost worth posting it in your thread at ISG except they'd just think new drivers put everyone into the woods and more Seve like.
Some good links/footage in this Irish Times article.
Thanks for those good links GBD and Bom.