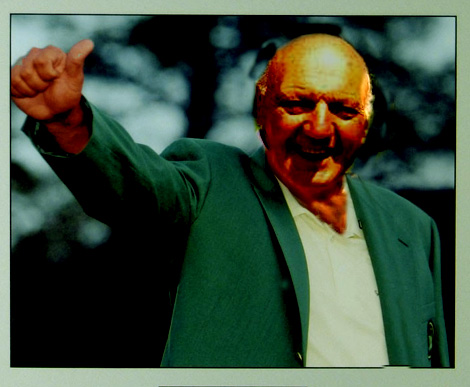 The Rules committee here at Advanced Ball Striking have made the decision to award Roberto De Vicenzo his long awaited green jacket… thankfully while he is still alive at the age of 89.
Rule 33.7 gives us discretion to change the penalty of a player's error if believed to be in clear and void of any ill willed intentions.
While signing for a score one shot higher, Roberto missed the playoff on Monday with Bob Goalby when Tommy Aaron wrote down a 4 instead of a birdie 3 on the 17th. Clearly Roberto did not intend to sign for the higher score, just as Tiger Woods did not intend for his shot to hit the pin and careen into the water, then take an illegal drop which he in fact admitted to doing.
The rules of golf now correct themselves and have proclaimed duel champions for the 1968 Masters.
Congratulations Roberto on your co Masters victory with Mr. Goalby.