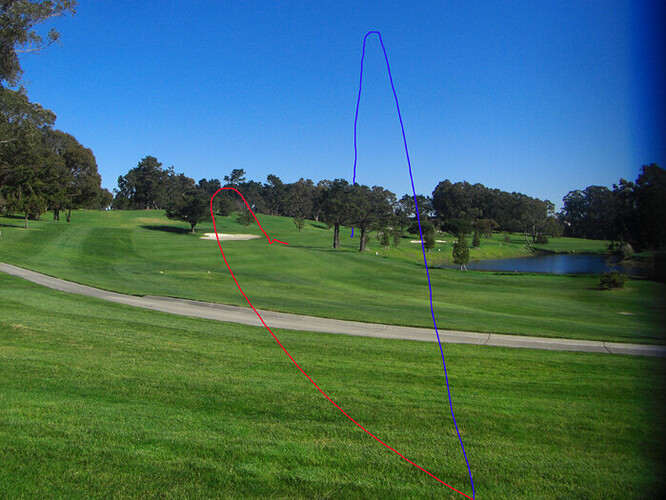 I took this picture of the first hole at Richmond CC near San Francisco… right across the bay from the city. A wonderful classic course built back in the golden age of golf course architecture.
It's obvious from looking at the photo what the original intention of the hole is asking the player to do. The one bunker is strategically placed up the left side suggesting the tee shot has a specific distance in mind.
However, the modern players are simply pulling out the frying pan and going at the green completely taking the golf course out of context. As much as it might be tempting to pretend you are Bubba or Dustin Johnson, I would suggest you will have a better time getting in touch with the hole itself, trying to understand what the designer left for you to ponder, and feel good about showing up on the first tee with a nice set of persimmons to play the course properly.