What to do when a persimmon wood is beyond repair.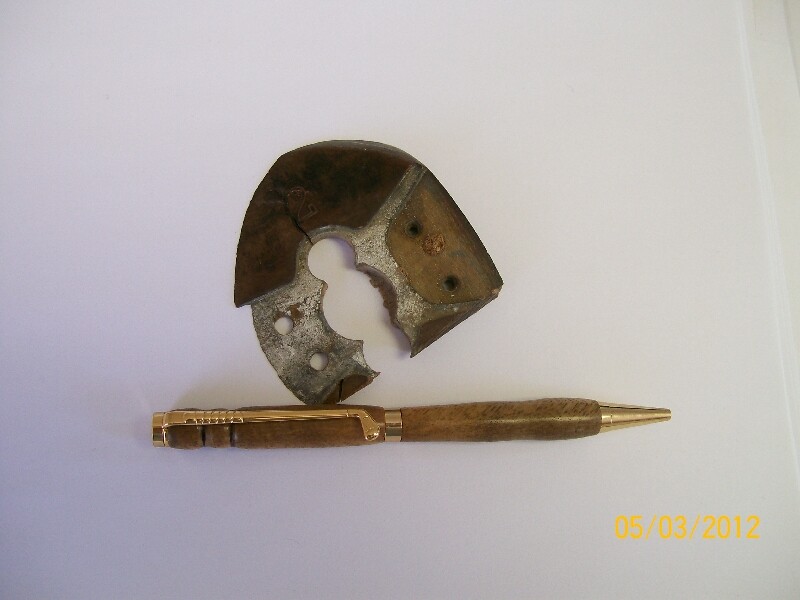 My friend made this for me from a 2 wood that was just thrashed. The hitting are was scored…no insert. Cracked in a couple places. Hit it on the range a few times. Gave it back to him and said it wasn't worth anything to me. A few months later he gave me this pen, made from the old clubhead.
I thought all of you would enjoy this.