1987- the start of the metal revolution for many companies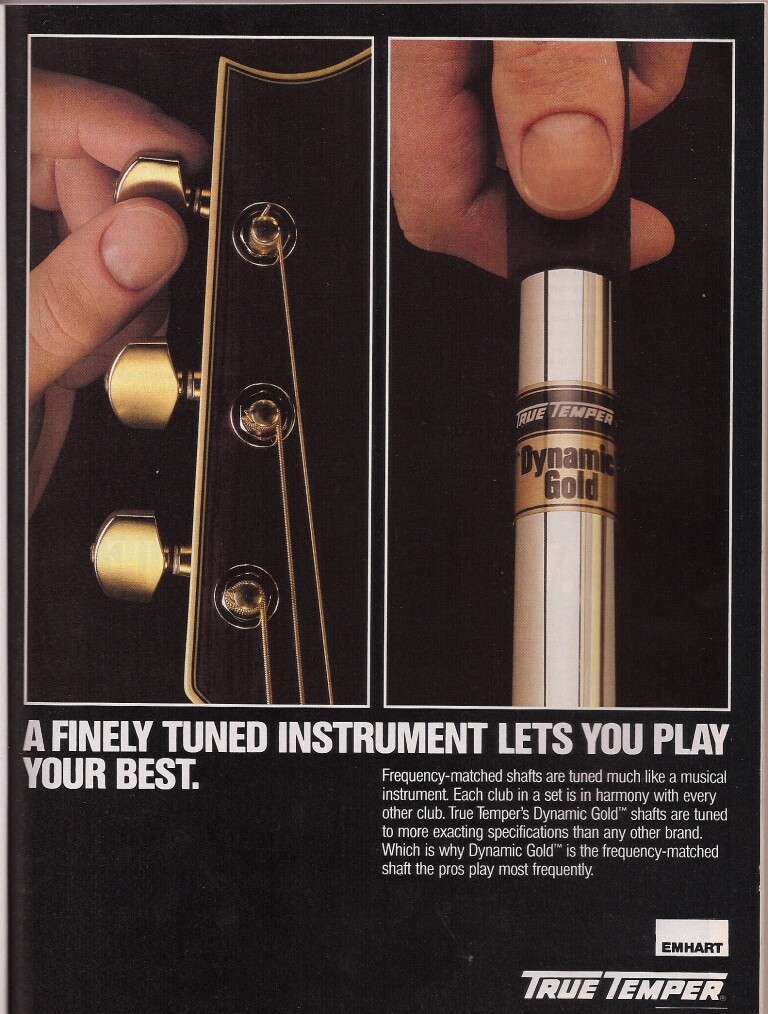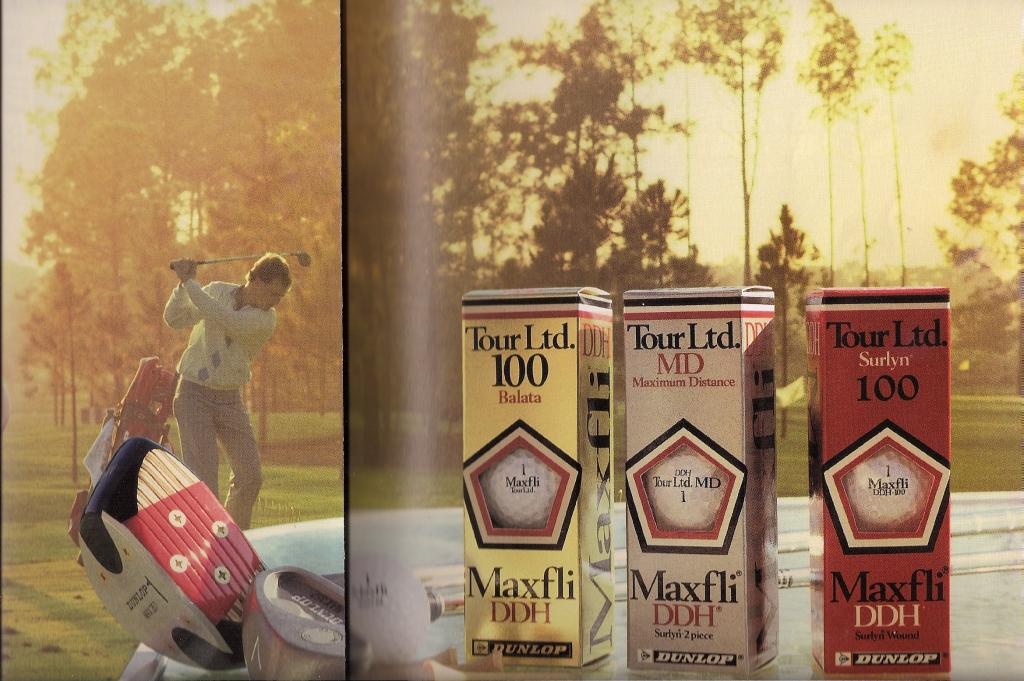 TM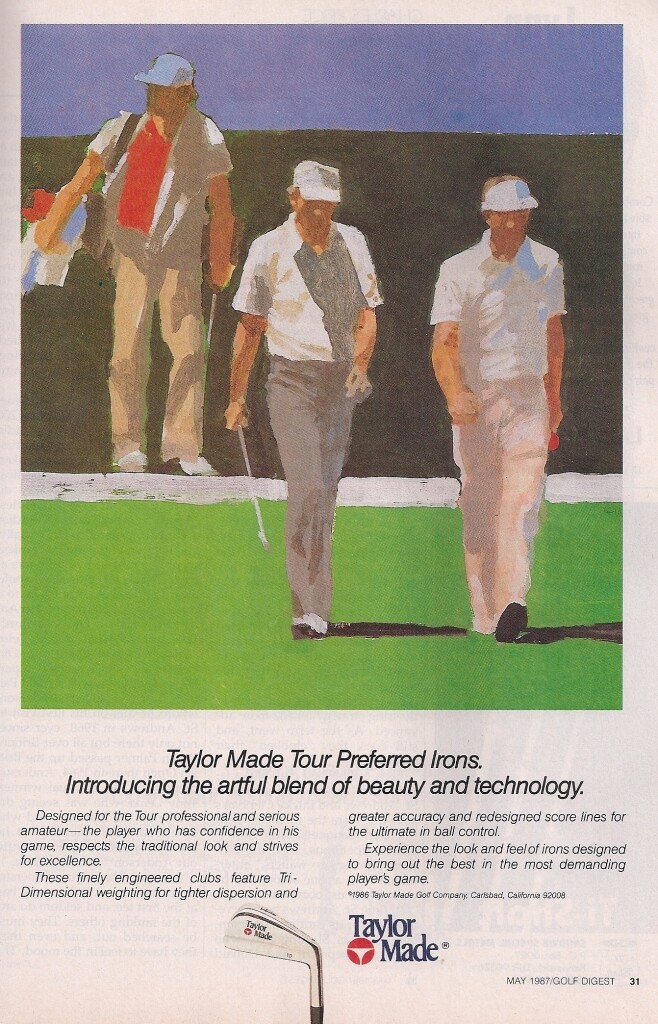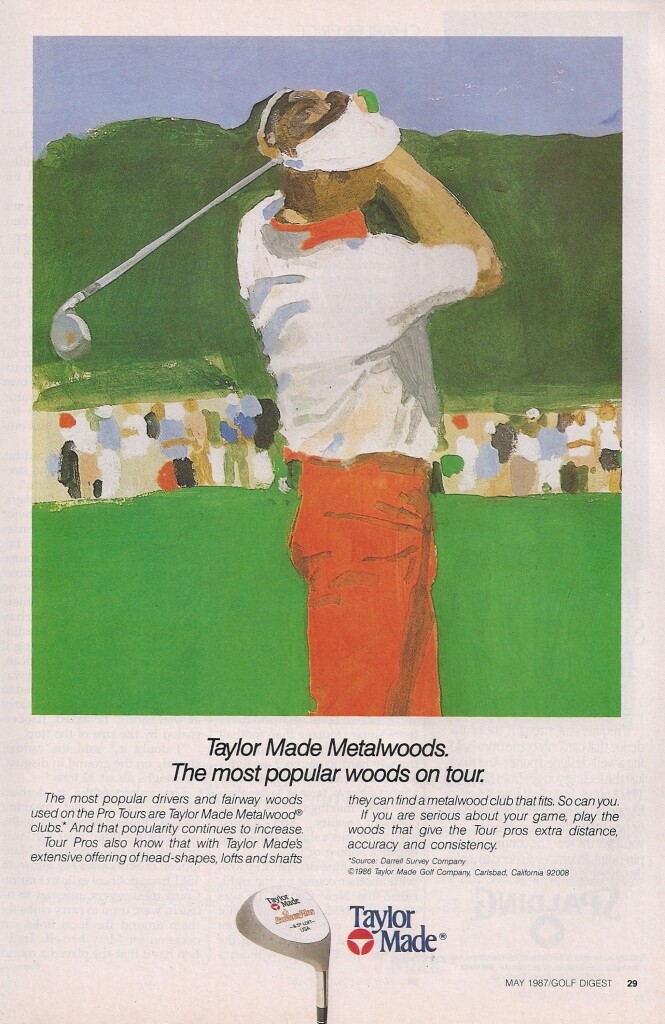 power built and Hogan Magnums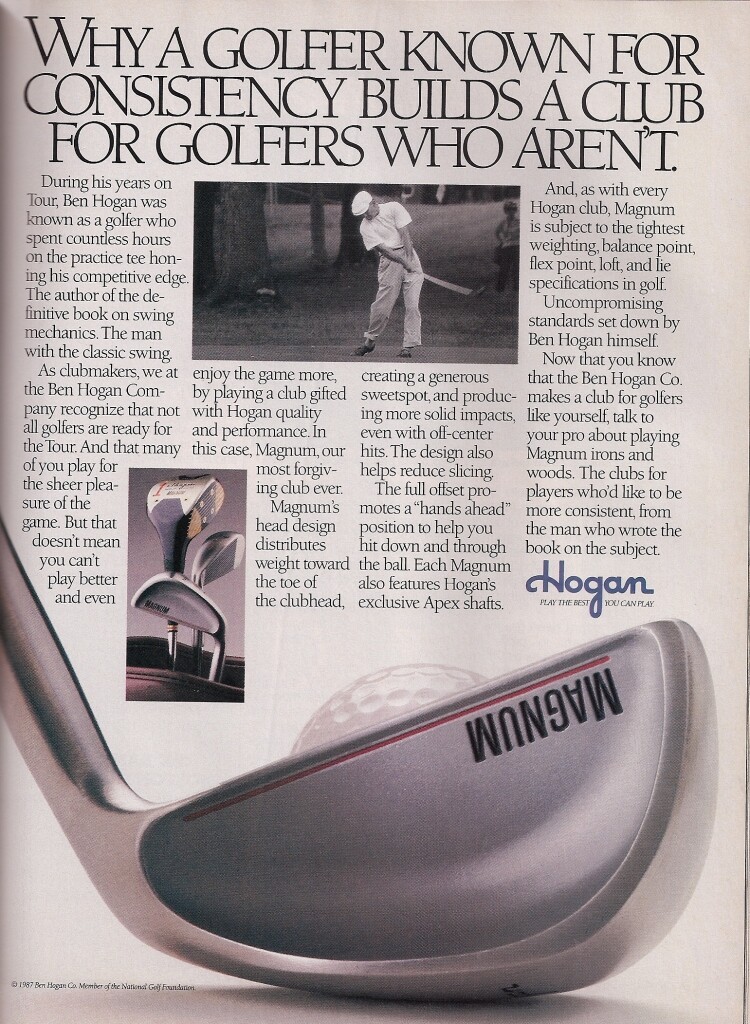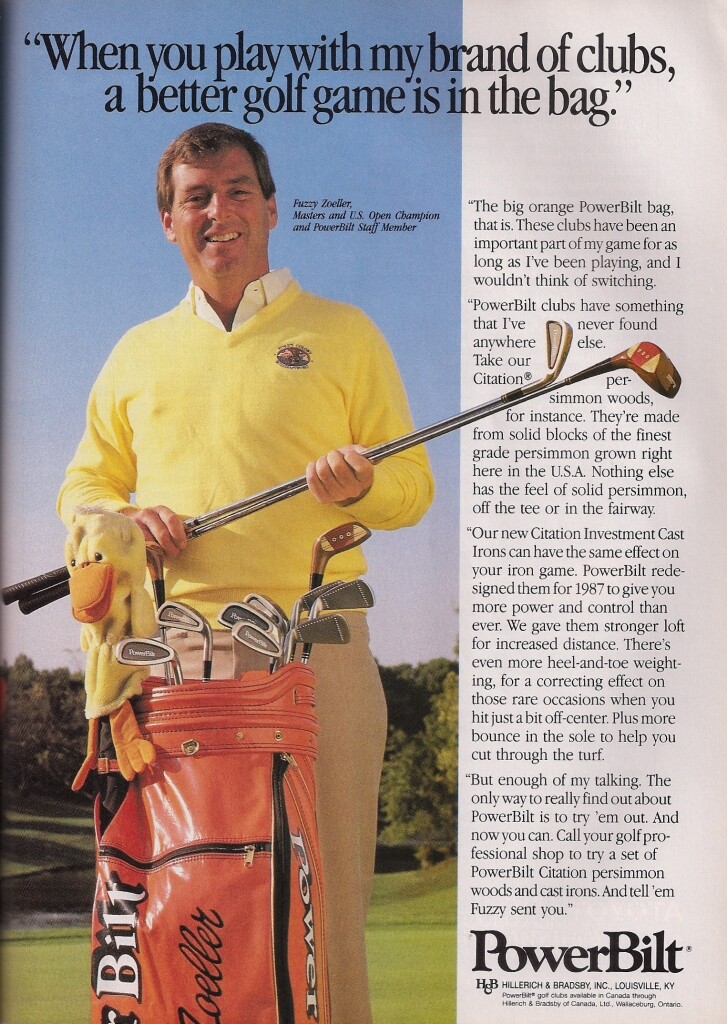 NEW Tour Editions & Nicklaus designing clubs he wouldn't use in a fit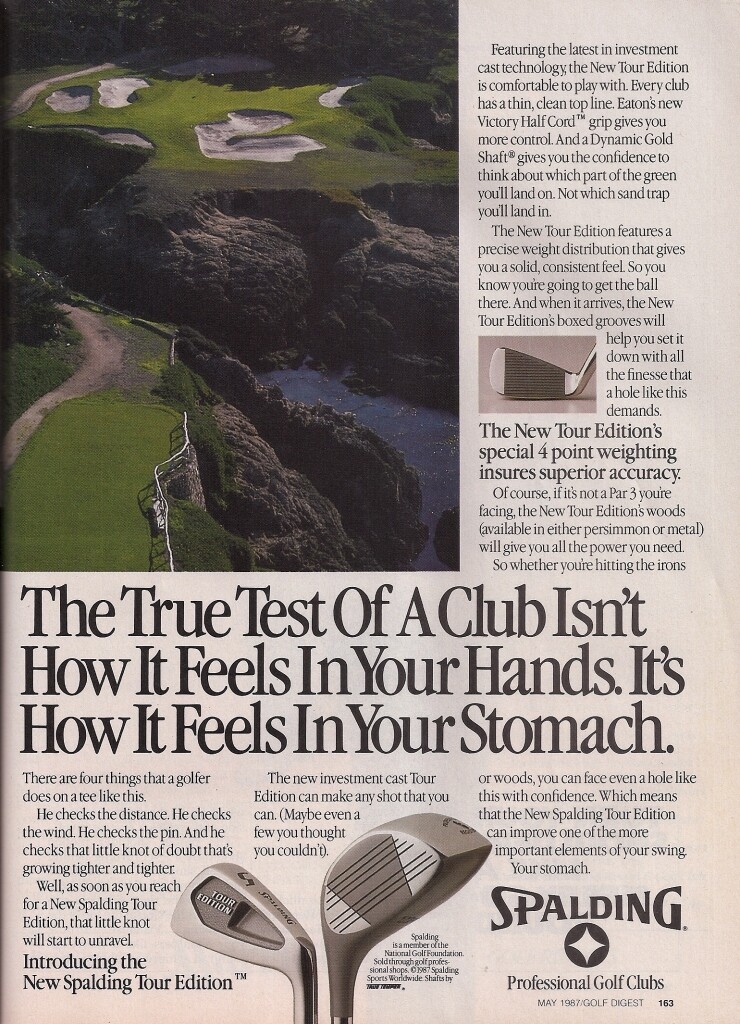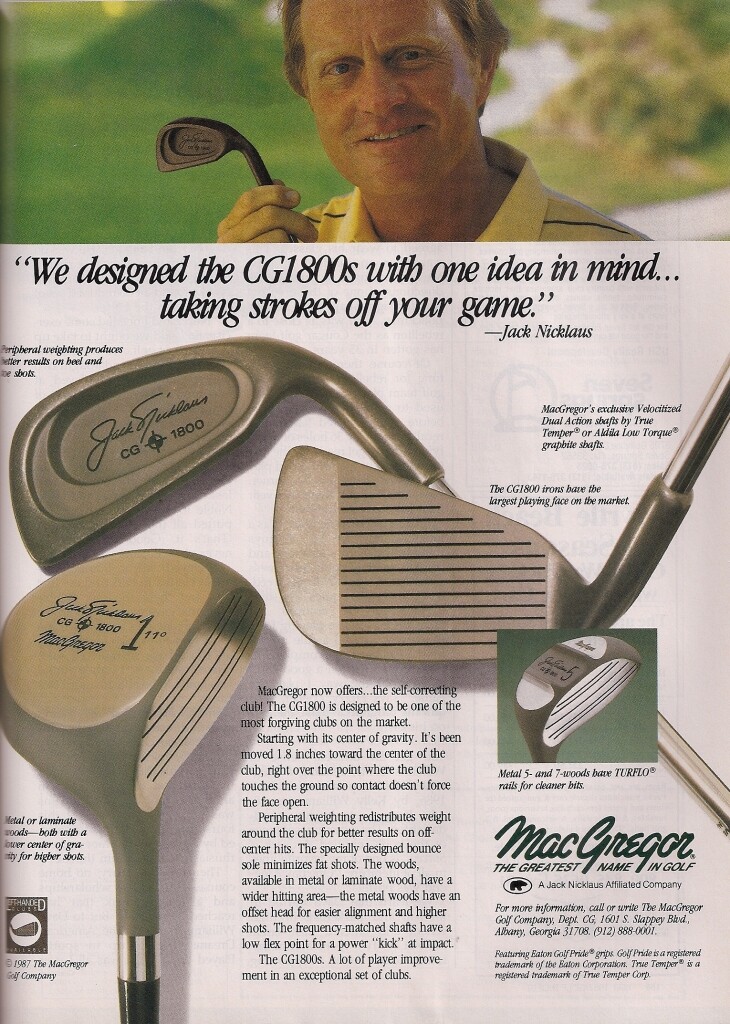 I've got a set of nearly new Powerbilt Citations on the way - see pic below. They tend to get looked down on a little by persimmon purists but I have always liked them when I have hit them. I have seen some old PGA tour classic episodes with Fuzzy in, he was fun to watch!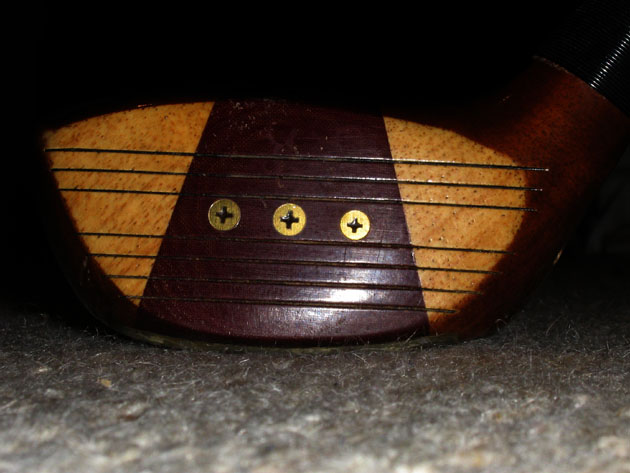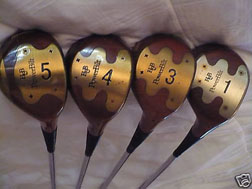 Nice looking grain on the up close shot Arnie
here's some Peerless ones from 87 also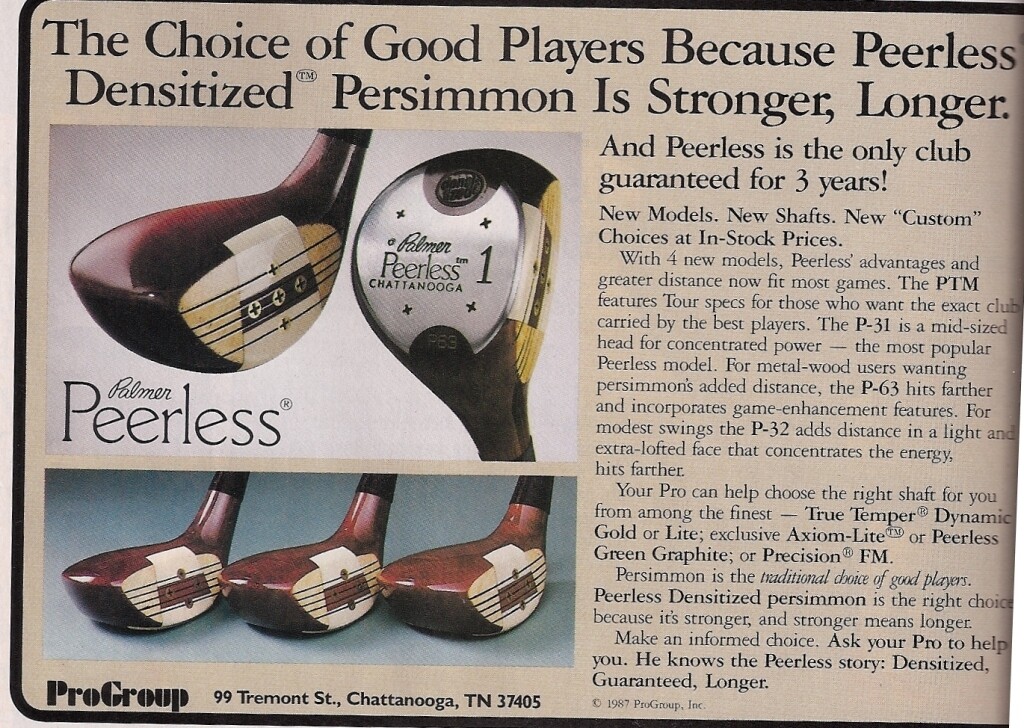 Spalding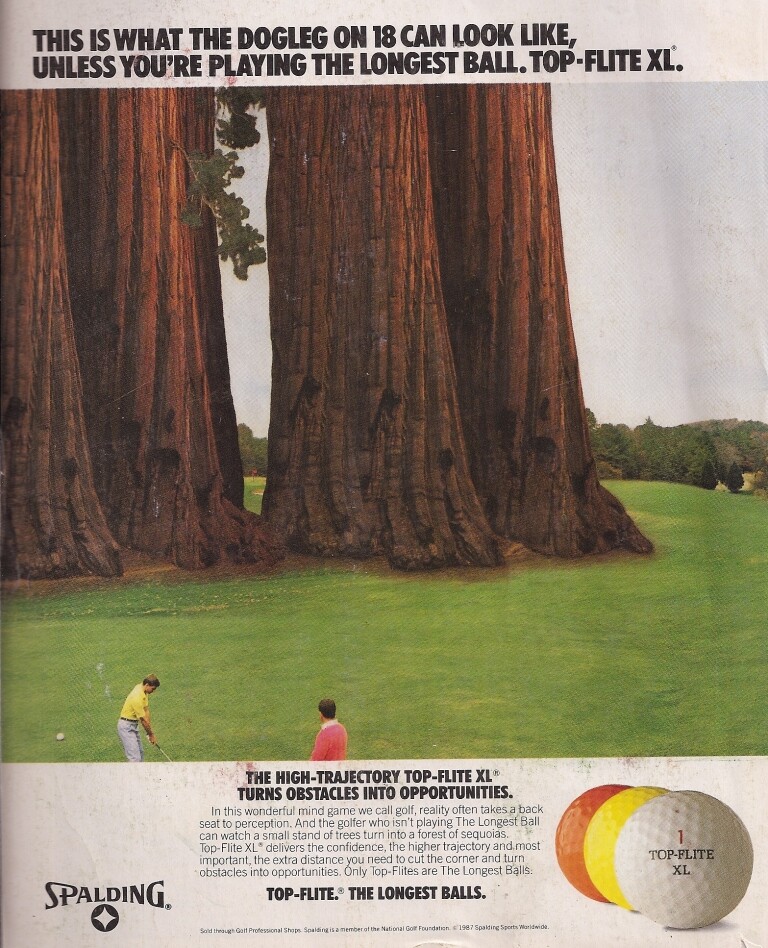 Nice, now it's coming into my personal wheelhouse. Some of the best and absolute worst stuff ever made. I always thought the pro issued Maxfli Tour Ltd balatas were the best I ever saw. Totally different feel than the ones off the shelves and lasted a long time. The pro would slip me a sleeve of the good ones for my high school and junior matches and I hoarded them like gold. Most of the time I could get 36 holes at least out of one which was unheard of with anything else and I thought they were easier were easier to keep down, from ballooning into the wind than Titleists.
Now for the one which is gonna get me ripped by everyone in here: for my money that Taylor Made T-D iron is by a mile the best Cast Iron ever made and easily in the top 5 of any iron set ever produced. If they had been stock rather than special order with taper tip shafts and had just a tiny, tiny bit of offset (especially in the short irons) I would never play another iron again. Rock solid, surprisingly responsive with the 10/30 steel without any dominant ball flight seen so often in game improvement clubs. Looking back on it, if I were to go back and change 1 thing, I would probably use these rather than my Hogans in college and when I played the minis.
There's the best, but boy how bad was most of the other stuff… The single worst club ever to have the Hogan name on it, that Magnum was just brutal. Who knows much did that plastic cg1800 really push Nicklaus out the door at MacGregor? Turns out the real joke was the clubs he made himself afterward were almost as bad. And how many remember the big HubBub when Norman switched to a 2 piece ball, the old Splading Tour Edition and spent 2 or 3 years screwing every approach of the front of the green… I wonder how many majors that ball cost him.
Fuzzy Zoeller didn't always have a beer belly???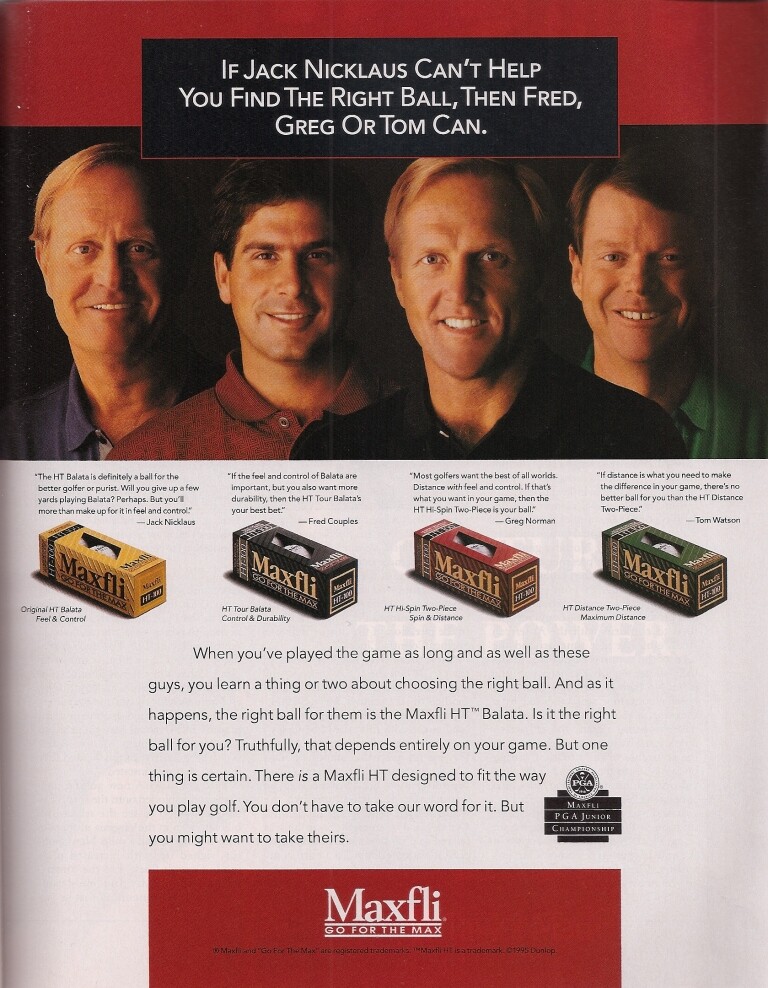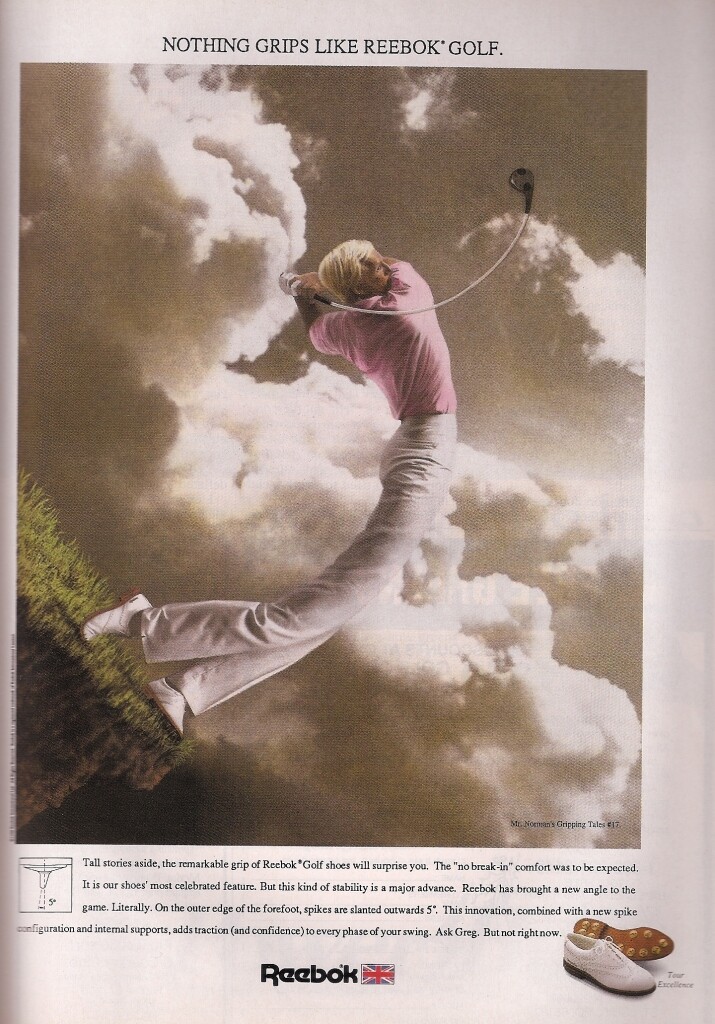 I used to play those Maxfli MT Balata balls. I often said to my golf pals - If Jack can play em, so can I…! IMHO they didn't go out of round as fast as the Titleists did.
Those Maxfli balatas were good balls!