My first sale thread was so much fun… I wanted to do it again.
Here we have a set of MacGregor Tourney M75T irons, 2-iron through wedge.
They have the original cord grips with all end caps present. (the T in M75T means cord grips)
The serial numbers 2-9 all match. The wedge has no serial number
5-iron is 57 1/4 inches long.
This set has a lot of miles on them.
Tons of bag chatter. Look at the hosels to see the most chatter.
The grooves are in good shape.
The 9-iron and the wedge have chrome wear on the face.
The worst part about the set is the shafts.
Remnants of shaft bands tell me that these are True Temper shafts.
M75 means that the installed shafts are not the stiffest offered in this line.
M85s had the stiffest shaft, M75 had firm, m65 regular, m55 senior (approximately)
For me, these are stiff enough (95 mph avg driver swing).
To me, they feel like an S400 with a lot of weight on the end.
For some here, they will feel too loose.
The second problem with the shafts is the pitting.
The 5-iron is the worst example. (see pics below).
The best part about the set is the weight.
These things are heavy.
The 2-iron weighs 15 ounces and the wedge is 17.5 ounces.
This is an interesting way to try heavy without adding lead or tungsten.
I think $40 (plus shipping) is a good deal.
Will consider shipping heads only as well.
Hosels in picture below shows the level of bag chatter.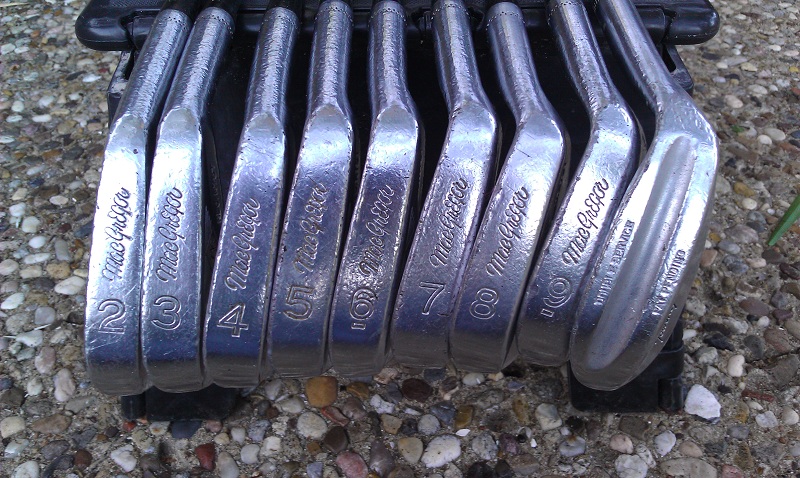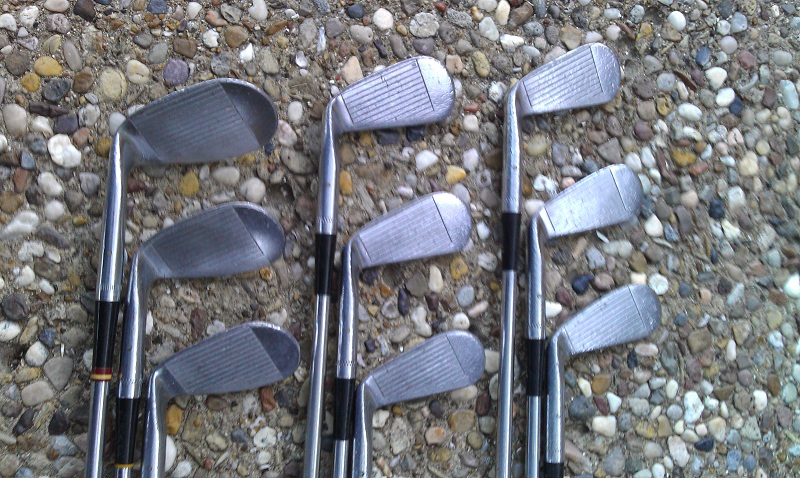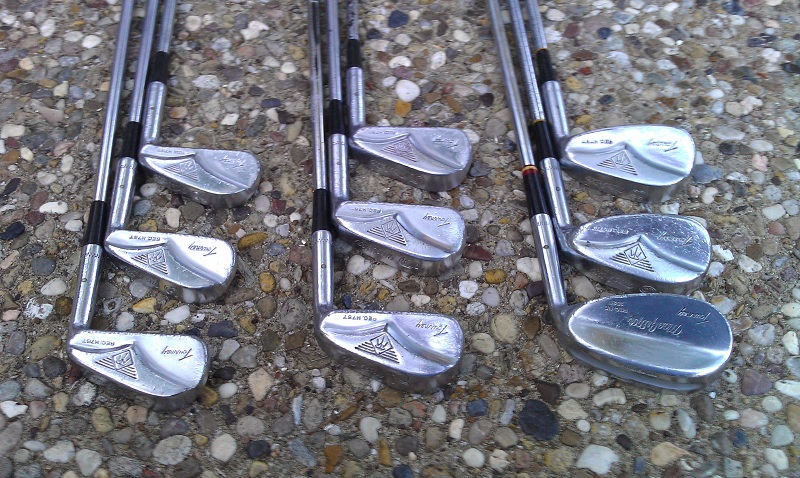 Check the pitting out on that 5-ron shaft (4th from bottom)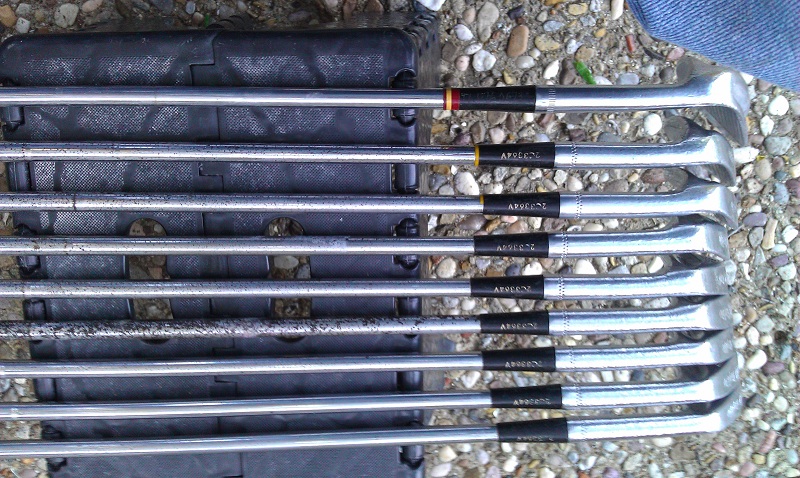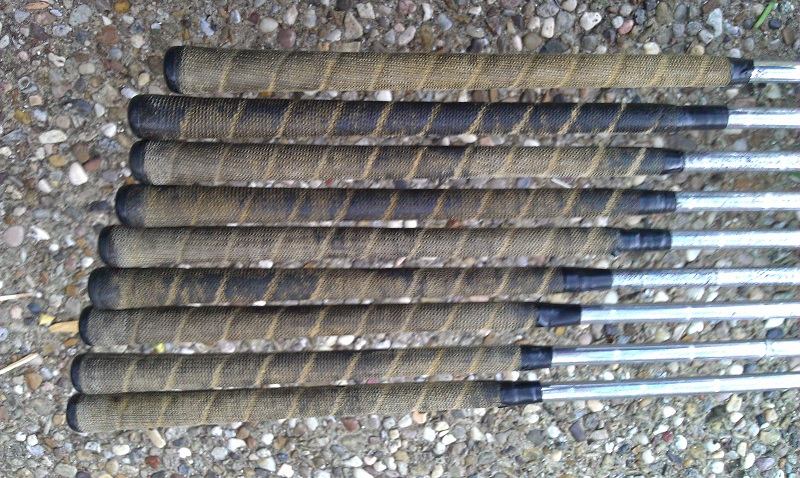 The 9-iron face has the most chrome wear. Grooves still good though.