Thanks for sharing Richie. Carl Welty should eventually set up a paid site to view his entire swing library.
Great swing IMHO. Is it me, or do you think Mac is going a bit to right field in this vid?
I don't see Mac having a dump it out right intention going on there at all.
You have to remember that Mac at this time was one of the longest hitters on tour, and there is a tremendous force acting upon the club trying to move it away from his body. I think he is doing a really good job of resisting that considering the kind of CF he is generating.
Also, Mac is not really as flat as some. I think he was playing off pretty standard lie angles within a degree or two. If he was swinging my 48 degree lie angle persimmon, it would look much more left and around.
There is some nice module #2 work there for those who know the finer points of it.
I'm not sure if people know this or not here. But from what I've been told by a few people is that Mac has a lot of different type of swings for different shots. For instance, he has a different type of swing for a low, medium and high trajectory driver. Same with wedge shots. All different.
I see him swinging a little out to the right here which is usually prevalent if he's trying to hit a shot higher and perhaps with a draw. I've also seen him swing very left with a modern driver, presumably for a lower trajectory.
3JACK
Mac can stripe the ball also hitting left handed. I saw him hitting with left handed clubs at a San Jose, CA course several years ago.
Heard once that Mac attempted to enter a tournament using 2 names. Mac as the R-handed player, and some other name as the L-handed player. Anyone know the L sided name he attempted to use- or is this folklore?

RR
Here you go.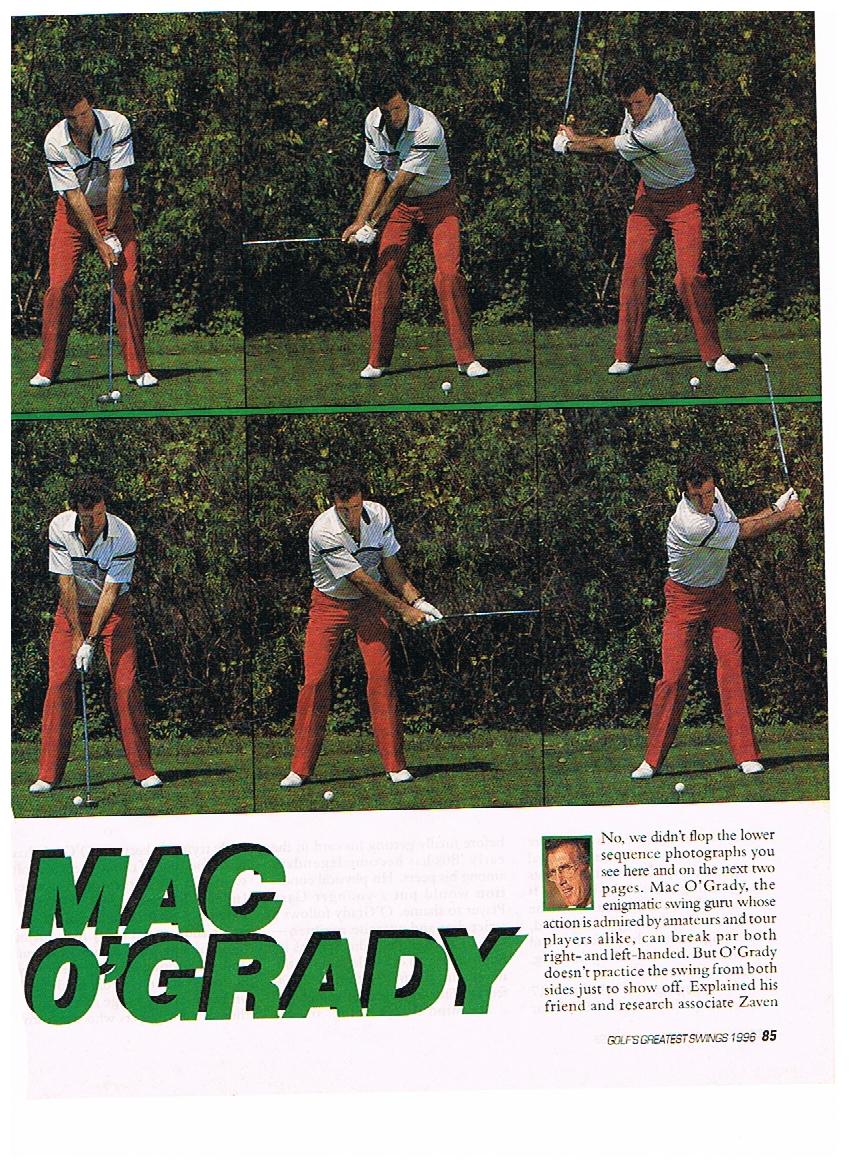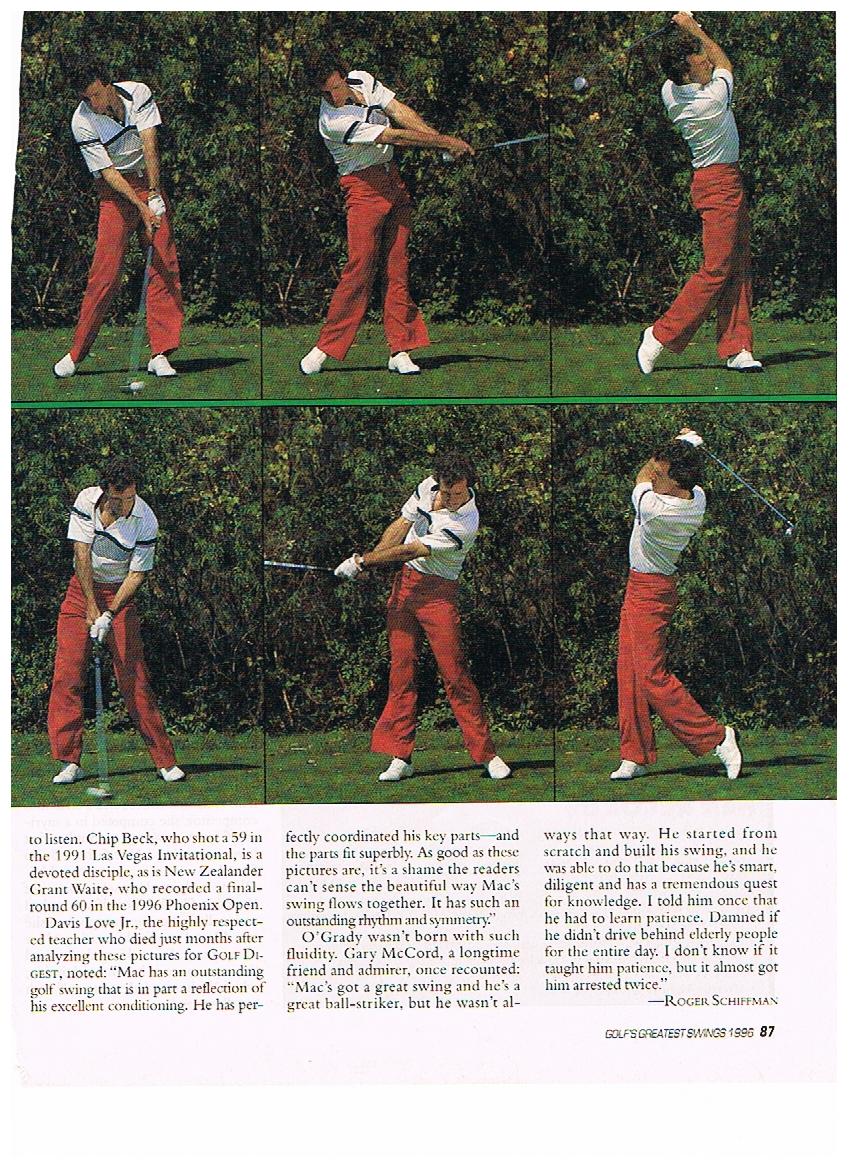 3JACK
I believe he wanted to enter something under the same name…right handed as a professional…left handed as an amateur… but they believed him to be one and the same person no matter what side he struck it from and would only accept one entry
Either way you look at it…
Mac has a tremendous golf swing…