A few months ago I picked up a set of new Mac 675 V-Foil irons on ebay. I've always wanted a more current Don White designed set and these were shafted with the hard to find satin Proj X shafts (6.5's) and were allegedly the "tour head" so I forked out a bit more than the normal vintage set cost.
I believe these came out in 2005 or 2006 and are an intriguing looking design with a progressively wider "muscle" as you get into the long irons. As you can see I had to use lead tape to get the swingweights up where I wanted them. Unfortunately during the flattening process two of the clubs developed a slight split in the hosel. My club guy didn't think it would be a problem, but 2 months later the 6-iron now looks like this: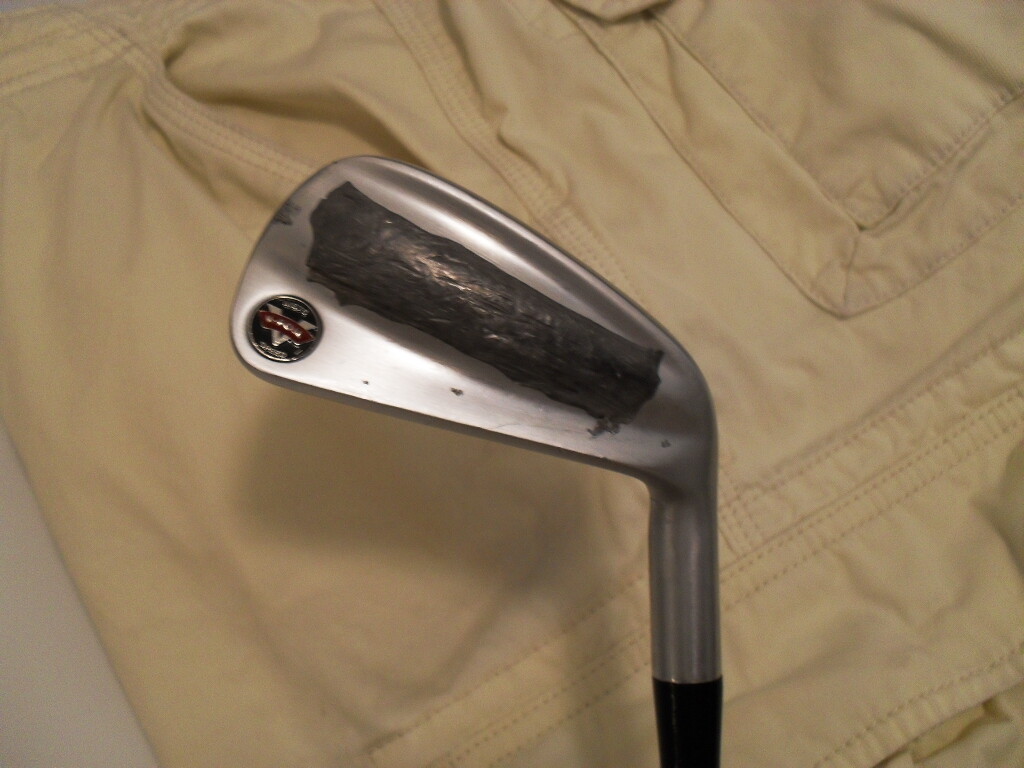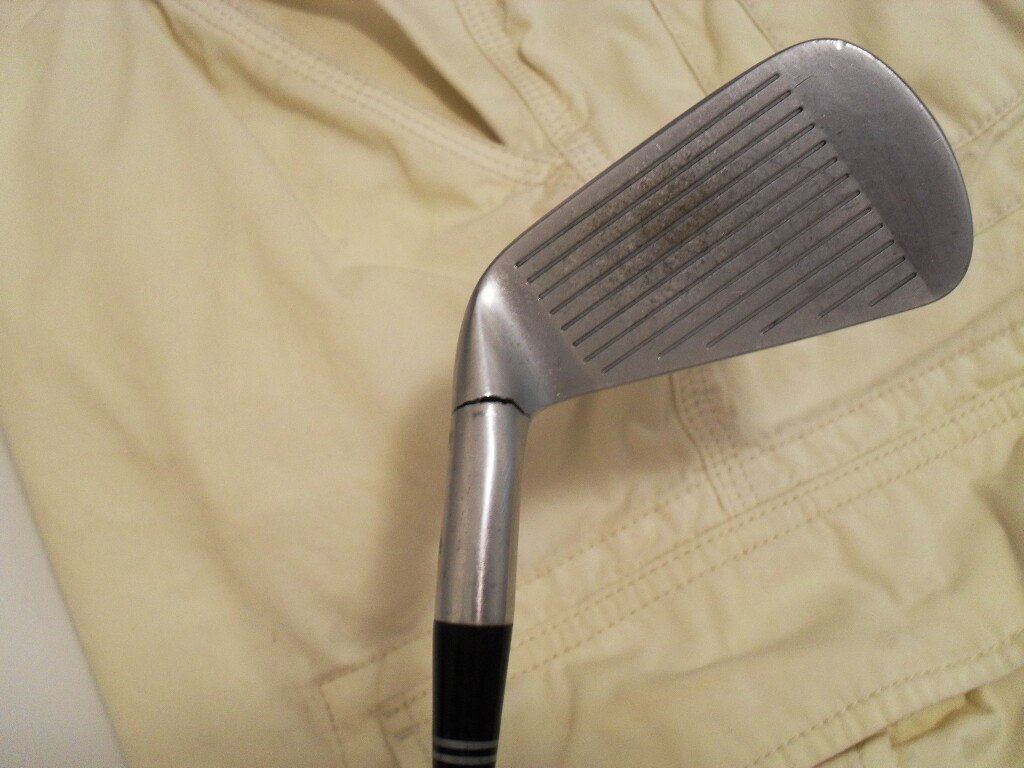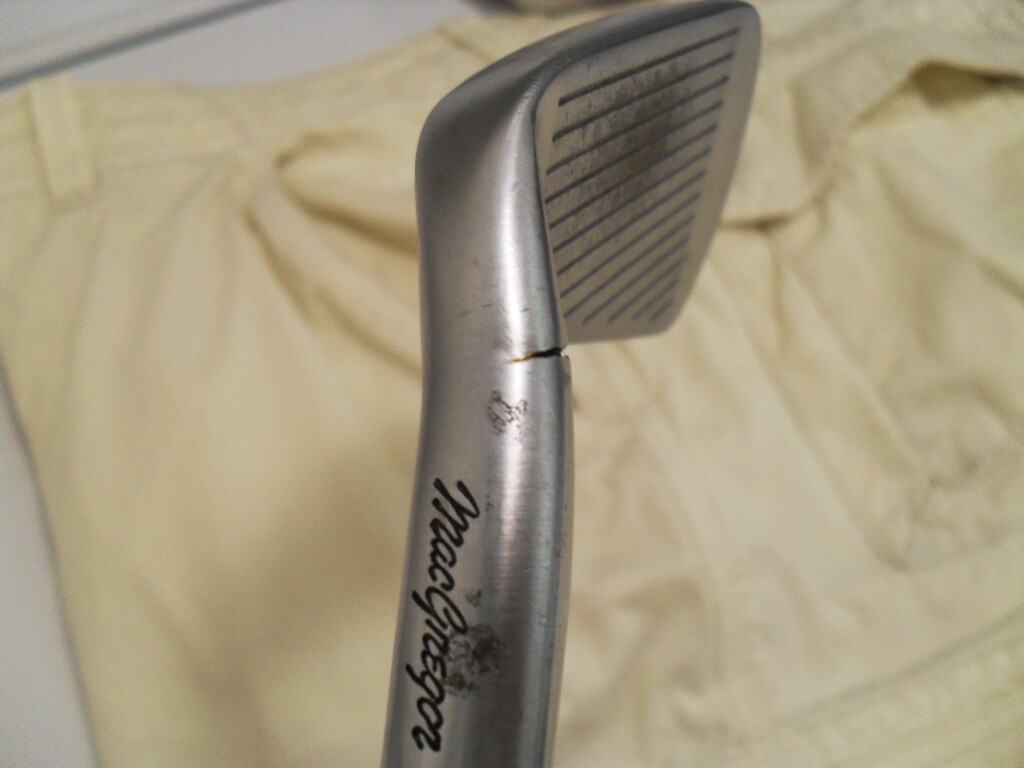 Needless to say this club is now out of play. This is the first time I've had this happen after having more than a dozen sets "flattened".

robbo