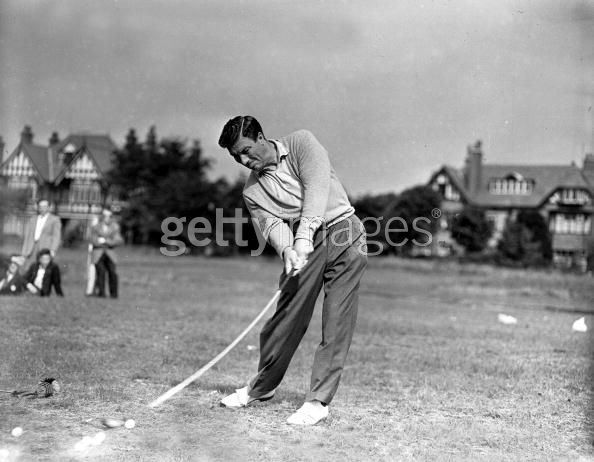 Five Time Open Champion Peter Thomson holding shaft flex pre impact.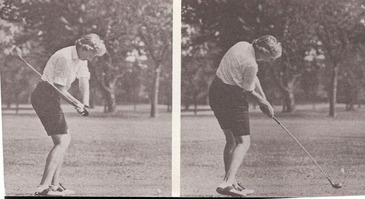 Hogan said Mickey Wright had golf's greatest swing, nicely on the 4:30 line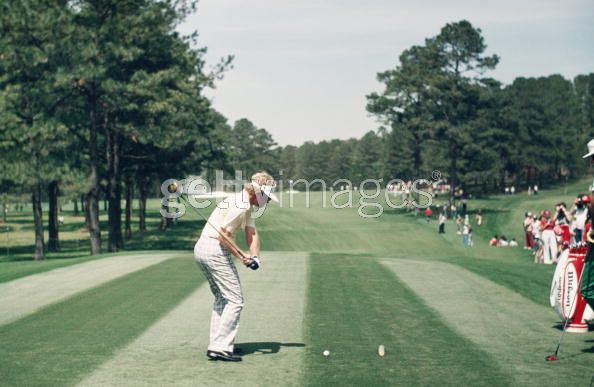 Tom Kite nicely in the 4:30 P3 slot. Notice how close Tom's hands are to his body. The feeling is very much as if hitting from the right hip pocket.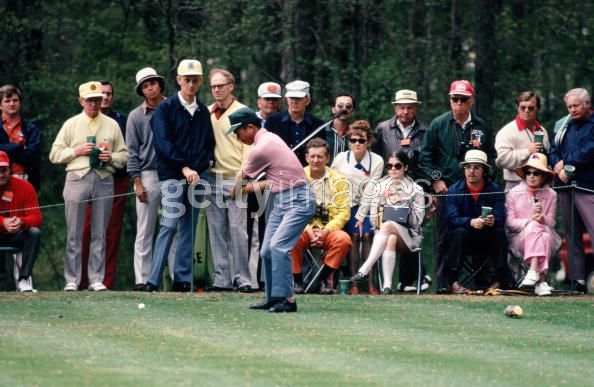 Aoki working nicely into P3 4:30 with his infamous drop it in the slot move.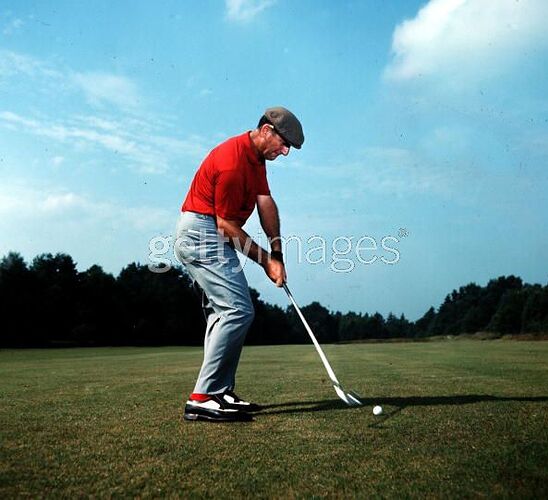 DeVicenzo keeping the hands and clubface very open just inches from impact, right foot down pressuring nicely into what we will soon be working on in module
#2
.