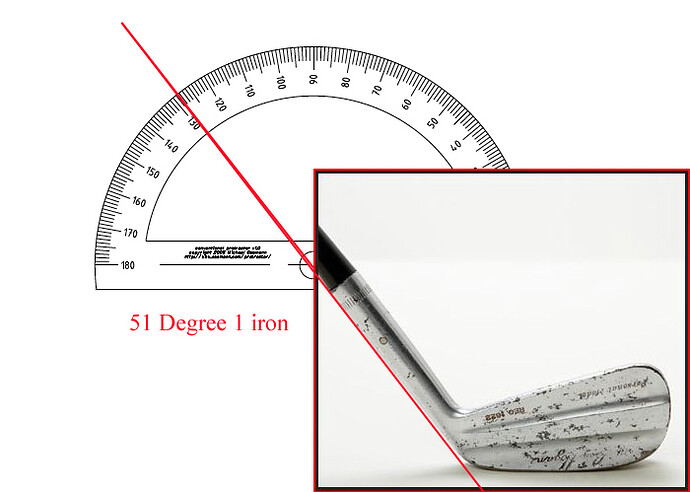 Until someone here actually has one of Hogan's irons in their hands with a measuring device, and can properly verify it's authenticity… well here's a stab at it.
This club apparently is on display as Hogan's famous 1 iron from Merion.
This should get it in the ballpark, might be off a degree or so due to camera angle, but it looks pretty square.
1 degree flatter than mine which is 52 degrees…