Here's a great advert for Hickory…and whiskey walking!!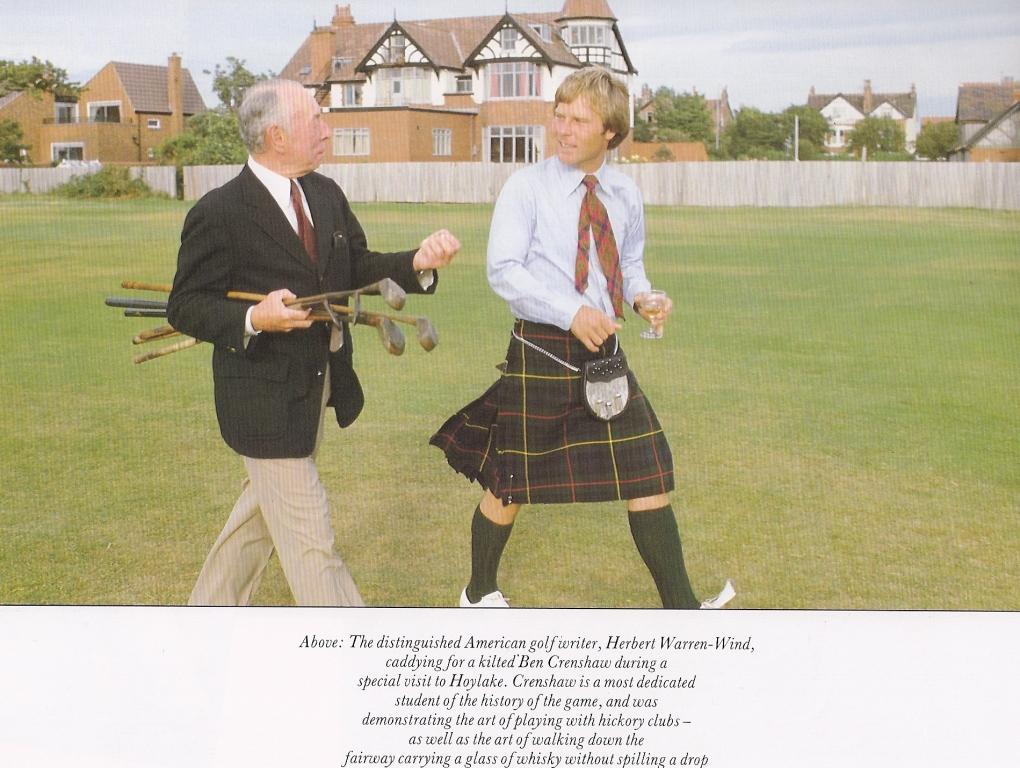 Will any of the US based ABS students be entering??
[b]Baseball does it, as does Football - Retro games. Why not golf? If any sport has the history for such an event it is golf. Playing golf in its original form with hickory shafted clubs has experienced a surge in activity throughout the county the past few years. There are several tournaments open to anyone with a curiosity to play as Scottish transplants did at the turn of the century. There is however, no tournament strictly for golf professionals. The United States Professional Hickory Golf Championship has been created by Mike Stevens, National Hickory Champion and Temple Terrace Preservation, to honor the game played by the greats such as Harry Vardon, Walter Hagen, Gene Sarazen and many other golf professionals of the early 19th century.
In February 1925, the best professional golfers in the United States competed for $5,000 at the Temple Terrace Golf & Club in the city of Temple Terrace just north of Tampa, Florida. It was one of the last great hickory shaft golf events. The USPHGC will be a recreation of the original tournament using retro equipment, balls (Supplied by the Tournament) and proper dress code. It will be open to all golf professionals – male and female. The purse and prize money distribution will be the same as in the original tournament and scores from the 1925 round will be posted for comparison with modern day participants. People often ask how Bobby Jones would fair with modern equipment. We can't answer that question, but what we can do is see how modern professionals would play with Jones era equipment and balls on a course true to its original design[/b]
Article from Golf World weekly edition March 7 2011