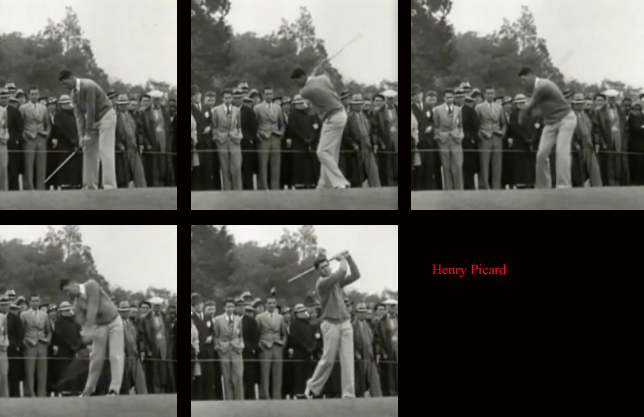 Picard won both The Masters and PGA Championship defeating Byron Nelson in his prime while it was a match play event.
The North and South Open was considered a major championship in it's day. Therefore he did in fact win 4 majors… not just the two he is credited with in the modern view. The World Championship of Golf at Tam O'Shanter Country Club was also a major in it's day that Hogan won twice and should be credited as majors.
Picard was one of the dominant players in the game in the 1930's. Right at the birth of the age of steel shafts. Picard is credited as having one of the first classic modern golf swings, and in his later years became one of the games great instructors.
Would love to discuss Picard here… his life, the new book, his swing, and teaching philosophies. Hogan dedicated his book "Power Golf" to Henry Picard… even though Picard stated he only weakened his left hand grip to stop his hook. He also explained to Hogan that if you swing on plane, the harder you hit it… the straighter you will hit it. Sounds familiar.
Picard himself credited his success to Alex Morrison whom he studied under like a golfing acolyte.
Who wants to tee off on Picard?