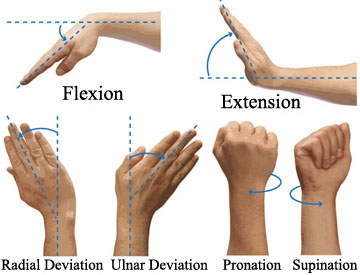 Often I get emails or questions from students about hand positions such as supination, pronation. While I know these are the correct anatomical terms used in medicine and physical therapy, I find the potential for confusion in golf swing related discussions to be substantial. We have a lot of TGM converts or dabblers floating around these parts so if you toss in bent, arched, cocked, uncocked etc… it adds to the potential for misunderstanding.
If memory serves me correct, I think Hogan had pronation and supination backwards in Five Lessons somewhere. While supination is palms up if held in front of you… pronation is palms down… but the hands are always working in opposing directions when doing this… so if the definition is not hand specific, we are going to be subject to confusion for many.
This probably why Homer Kelley avoided the correct anatomical terminology.
If anyone has a copy of Five Lessons handy, it might be interesting to post Hogan's quote on hand positions. I won't have access to my book for a few more days.
I prefer to define the movement of both wrists in unison for simplicity. Cocked up or down. Arched or cupped (back of the wrists bent)… forearms rotated clockwise or counter clockwise.