I got a set of irons (1957 MacGregor M85 Tourney Colokrom) for a very good price. These were in really bad condition. This iron was the worst. Lots of rust stains where the chrome had peeled off. I decided to try and remove the rust spots using a liquid remover. They came out better than I could have dreamed.
If I like these irons enough I might consider having them rechromed at some time.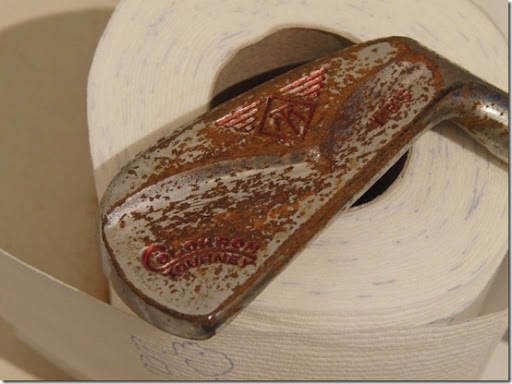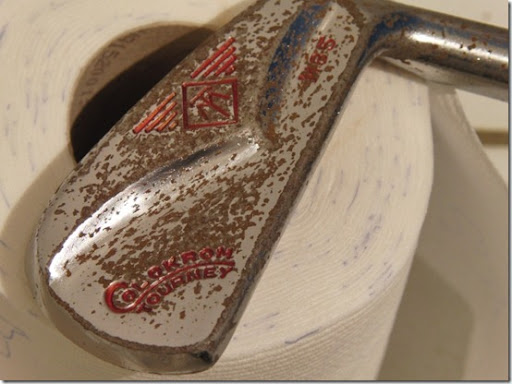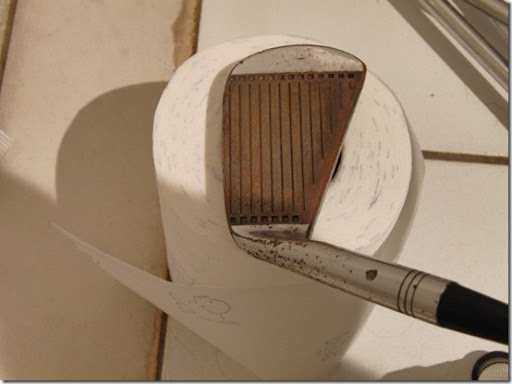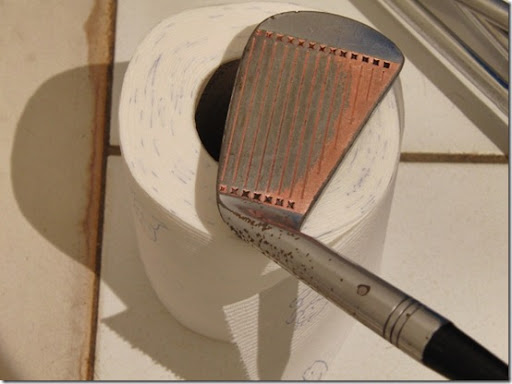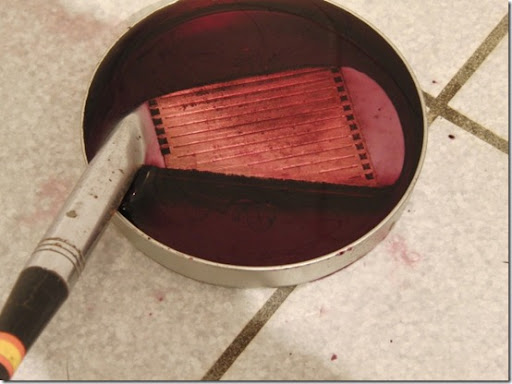 I really like how those colokrom copper inserts turned out. The pitching wedge (not pictured here) has a tiny circle of wear marks around the sweetspot. These have been played by an accomplished player. Feels good to give these irons a second life.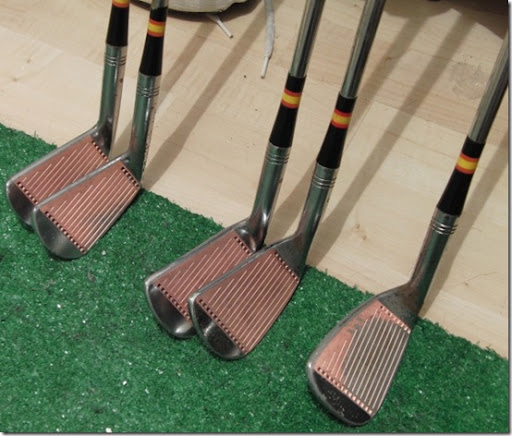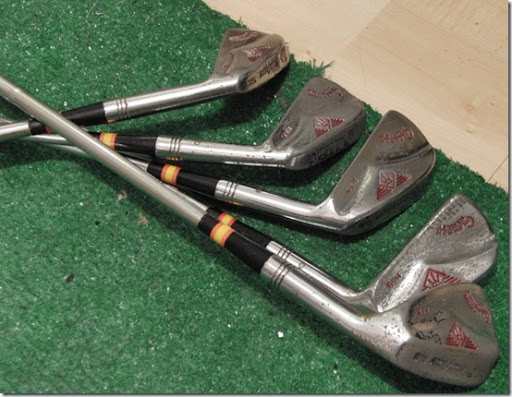 This stuff is made by a European firm called HG (Hagesan).
It's called 'Rust Remover'


Pretty sure that you can at least get something similar in the States.
Here's the link:
Here's my 'localized' version of the product: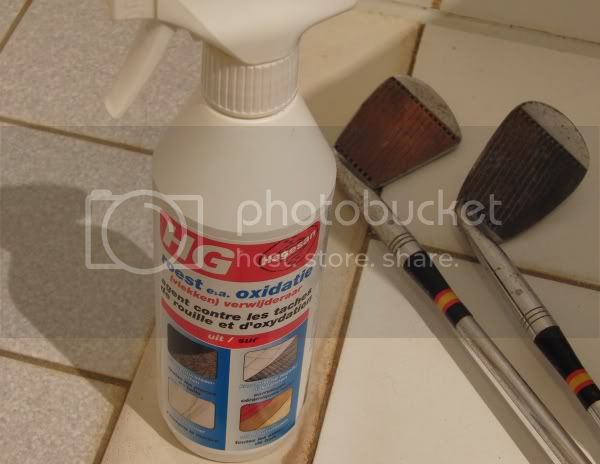 Some notes about usage: Spray it in a cup deep enough to immerse a head. You can add some water but I just used the stuff as is.
It turns into a deep purple color when rust is present and it starts smelling real bad (like rotten eggs). Read the instructions!