Wonder what hes bracing for at address?
He looks like he might be in his 40s there? Awesome photos. I love the address…you can just see how active his lower body is and how his is just preparing to spring into action.
His swing still looks incredibly good. Years of good living I presume.
Massive here, nice and low and forward and not a hint of that wimpy leg and wrist stuff.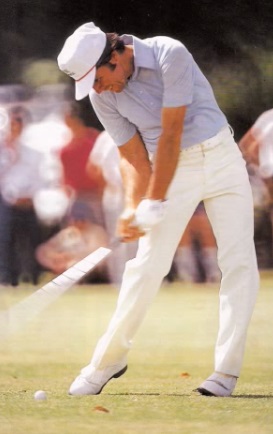 Hard to flip it from that position…beautiful pinned elbow. Tons of rotation still left…
A master!