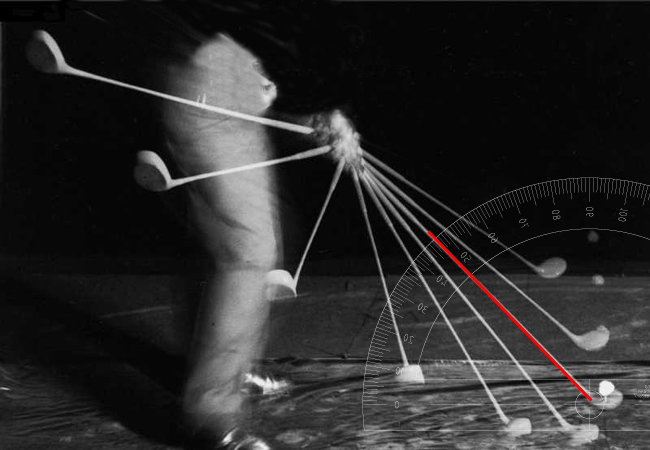 While I am the first to admit that 2D renderings of 3D golf swings can be deceptive, I will say that as a bit of a vintage club collector, I have never seen a persimmon from the mid 1940's or earlier that set upright by any standard. My persimmons I have set up at 48 degrees with the driver and 50 degrees with my 2 wood.
I threw a protractor on this image for fun…
48 degrees?
Looks like a club I would be comfortable playing with out at Mare tomorrow.