Nice article in a recent UK magazine: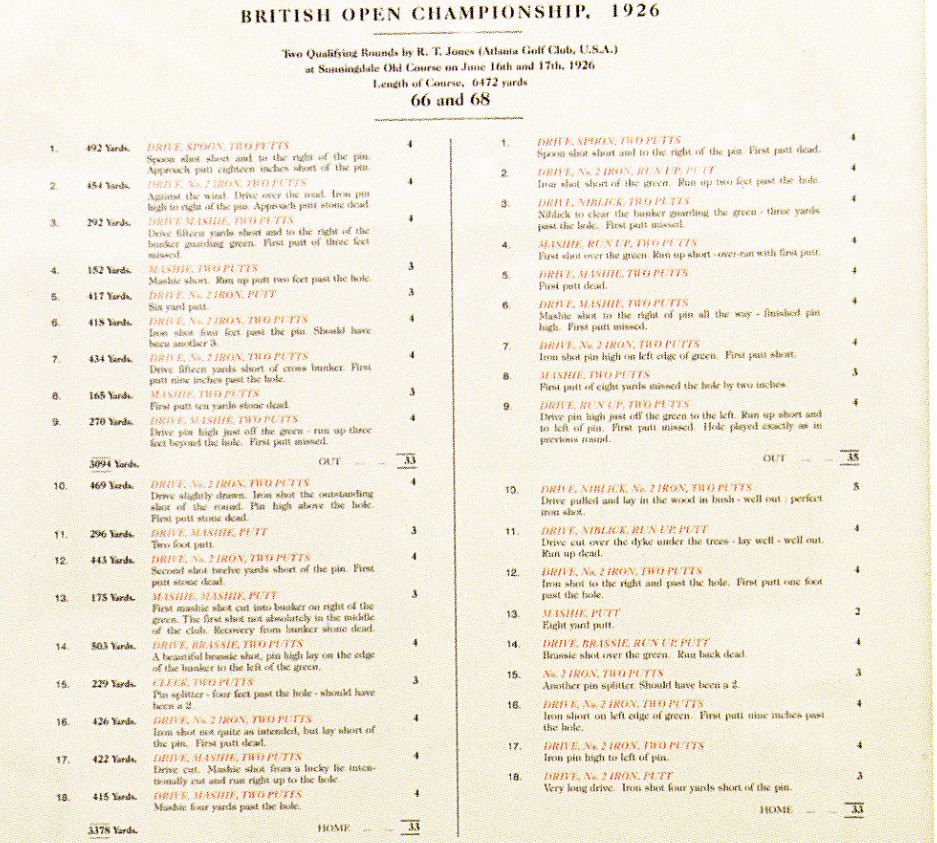 It's all the fairway wood and long iron approaches that make this so remarkable. People yawn at 66 and 68 today because guys are hitting wedges into every par four or short irons. Par 5's are now par 4's compared to this era so a 68 today is really even par and that is still wedging into the par 4's.
People need to be re educated about this game. Proper golf requires all the irons, short, mid, and long to be hit into par 4's. That is why par 4's were created in various lengths so that the players would be tested correctly and have to hit their approach shots with a variety of trajectories also.
These great players did so much for the game. Left us some of the greatest golf courses (like Augusta) and beautiful properties for us to play on… yet they are so disrespected by the actions of the governors of the game.
Thanks for posting.