George C. Thomas
The famous designer of courses like Riviera Country Club was at the forefront of golf's golden age.
BY JOEL BEERS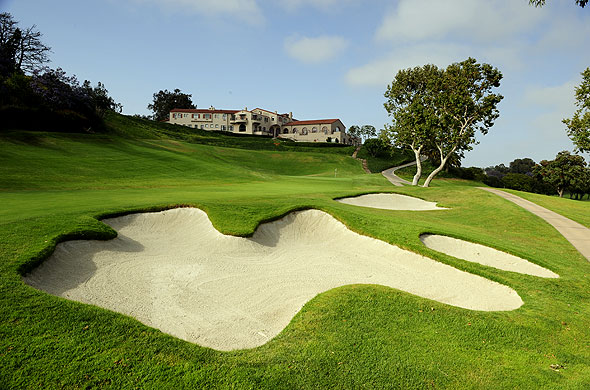 Riviera Country Club has stood the test of time.
When people write or talk about the Golden Age of golf course architecture, George C. Thomas' name is at the forefront. A transplant from Philadelphia, Thomas (born 1873, died 1932) designed such landmark courses as Riviera Country Club, the North Course at Los Angeles Country Club and Bel-Air Country Club.
In "Grounds of Golf," historian and designer Geoff Shackelford wrote that Thomas "was arguably the boldest design strategist of his time. Not only did he create holes of beauty and originality, he was able to inject touches of subtlety that would give his design work character over time."
At the time Thomas worked, golf course construction lacked bulldozers and the ability to move huge amounts of earth to reconfigure land. So he and his contemporaries laid out courses that followed the contours they were given.
"To my mind, the most important thing in the championship course is the terrain, because no matter how skillfully one may lay out the holes and diversify, nevertheless one must get the thrill of nature," Thomas wrote in "Golf Architecture in America."
Thomas was an advocate of wide fairways and thought a course should provide options for golfers to shape their shots. He also believed that hazards were critical but shouldn't "unduly penalize or make it hard to recover."
Above all else, Thomas thought a golf course should blend into its natural surroundings and provide diversity.
"When you play a course and remember each hole, it has individuality and change," he wrote. "If your mind cannot recall the exact sequence of holes, that course lacks the great assets of originality and diversity."