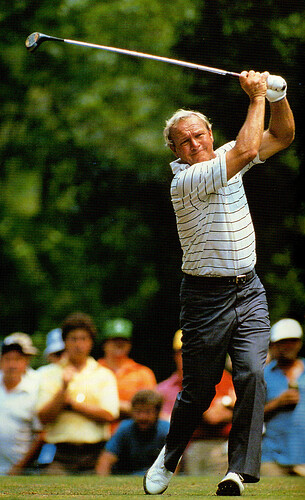 Seems now this is a lost secret of the golden age of ball strikers.
Notice how thick the shaft is down near the neck, and the big chuck on lead on the back of his driver.
A heavy and super stiff pole shaft to support.
I switched to a pole shafted driver last year and haven't looked back.
Not everyone believed in iron and driver shafts needing to be different.
Palmer, Hogan, Floyd, Watkins all hit Poles as confirmed by Mr Chalmers whom I know made shafts for all of
the prior mentioned. I know Moe had a Pole in his driver also back in the 1980's and prior.
Mike and I have put together a couple Pole drivers with Gamma Fire inserts coming here soon.
The won't be cheap, but they will be good! Great stuff for the better ABSers.