Justin was so kind to give me a visit this last weekend from Singapore. Justin is the voice of
TGM for the island nation of 5 million.
We had a great afternoon playing persimmons out at Mare Island in a stiff bay breeze. Justin
played a set of 1952 MacGregor MT M85's.
Justin will be joining us here and will be helping us all bridge the understanding between TGM concepts, and integrating
Advanced Ball Striking techniques into his game and teaching.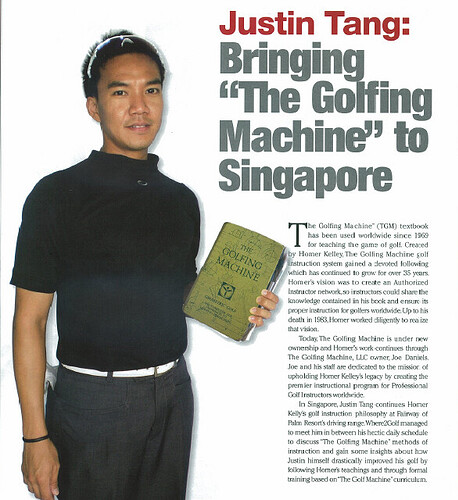 Read the article here on PDF
http://advancedballstriking.com/tang.pdf