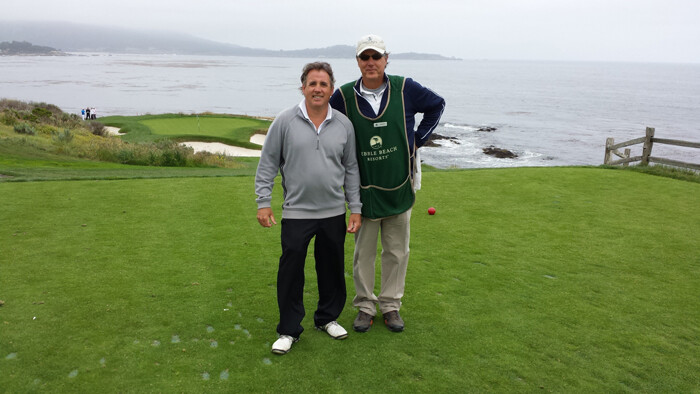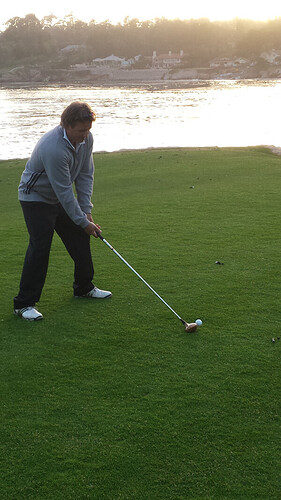 Rockster stopped by the deck for a lesson the other day, picked up his new flattened ABS Persimmon driver and then headed off to give it a go at Pebble Beach the next day. I remembered that David Games (whom I have interviewed here on ABS) has been caddying on occasion down at PB, so I suggested he try to get him on the bag. Rockster was 2 over coming into 18!
I insisted he get a pic or two if he could get Games on the bag, which he did…
great stuff… can't imagine a better day of golf and good company!