While the entire world was watching the endless array of pre-game nonsense regarding the super bowl, there are much
better things to do. Although we don't always get this carried away, hoganut and I had a bit of fun on the range this morning/afternoon.
Of course, we always have fun, but we brought a few extra tools to the party today.
Just a few glimpses—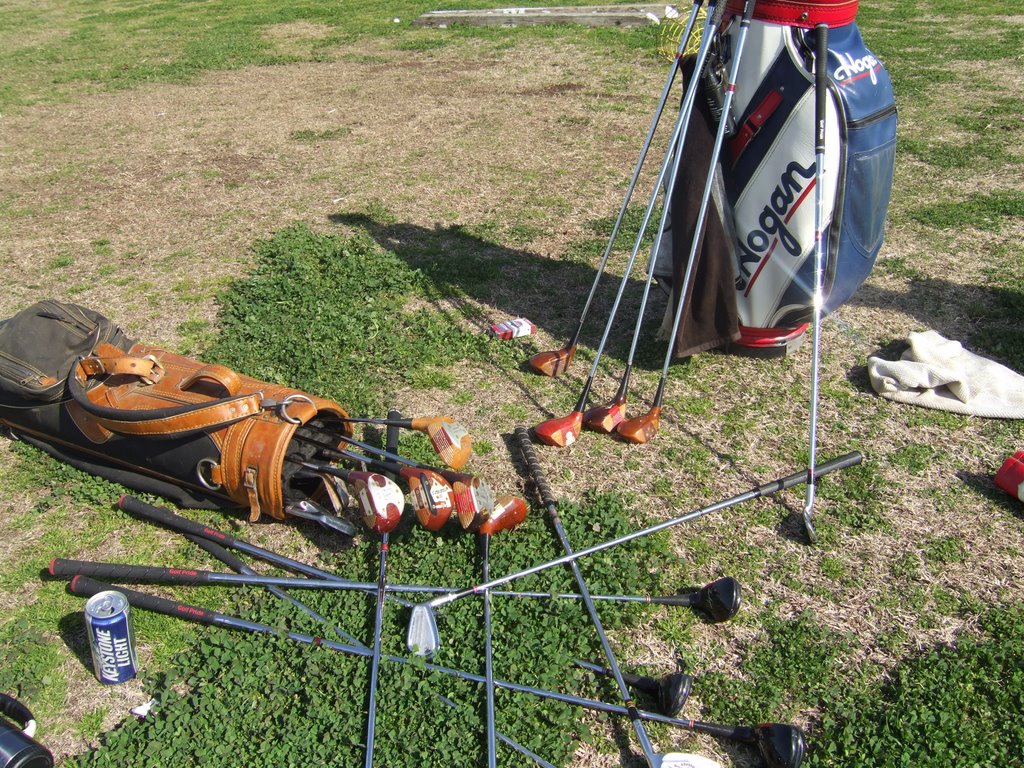 I am always kinda messy…hoganut is neater, but we get a little carried away when we are trying new (old) stuff, or
clubs we haven't hit in awhile. We love it when people walk or ride by, look at all the different clubs and shake their heads!!
I have had the urge to yell out-"you don't need a special screwdriver for these babies" !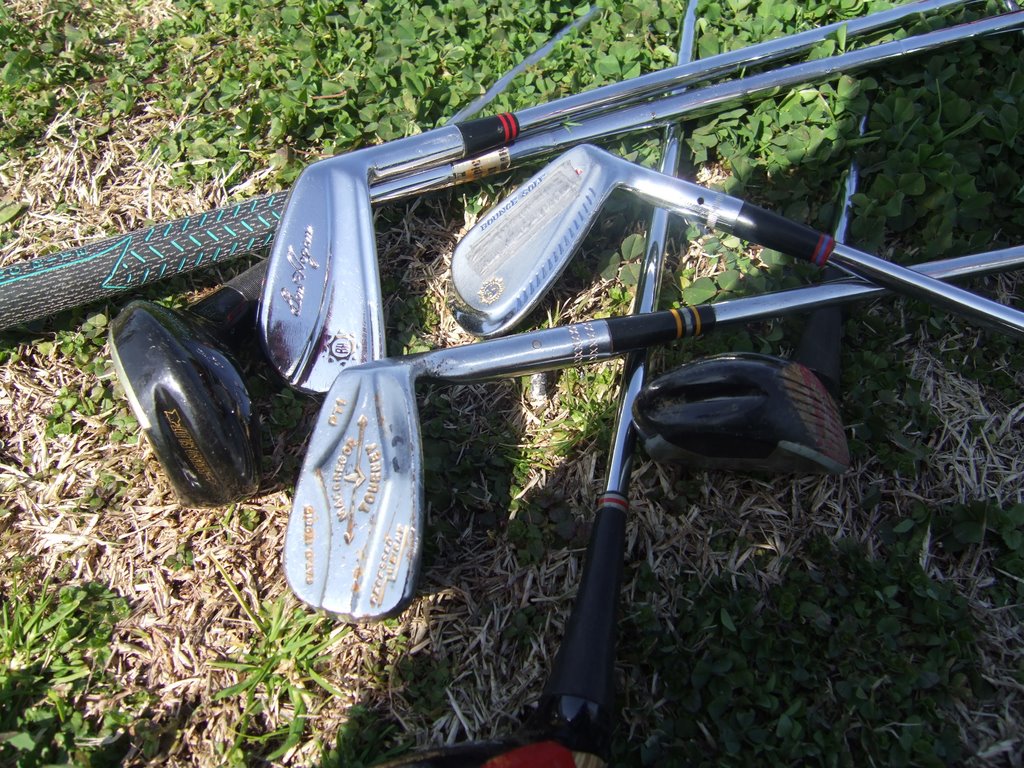 Just the usual at our place…you can't see them all…Apex's, Dyna's, Mac's, Hagen ultras laying somewhere…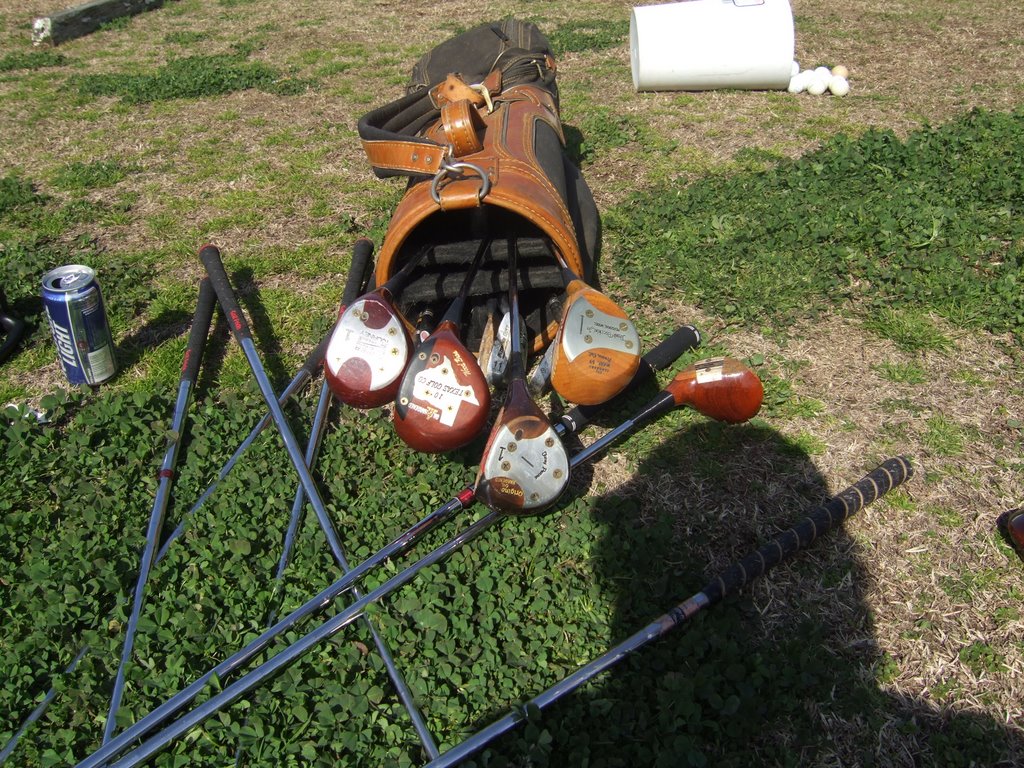 just a sample—MacG, Wood Bros, Penna, and a special piece i will write about later…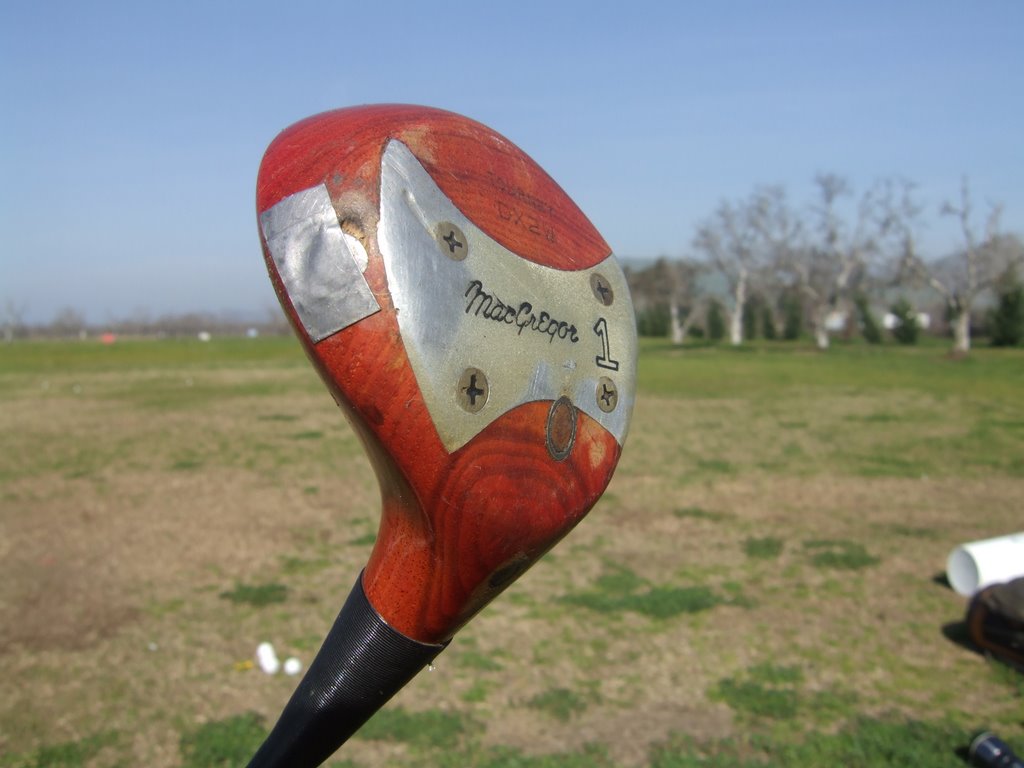 This my favorite—this is the Driver that hoganut scammed off of me—says he traded me some hoganPC 8 iron—I just can't remember that deal!!!
Anyway, he hits the sumbiatch REALLY well…I was out with him when he broke 80 with blades and this old thing…Well, naturally, the lead weight popped out somewhere along the line, and like any ABS member, we just find a way…so what you see is two .38 bullets melted down, and covered lovingly with some lead tape. Looks beautiful, doesn't it?
Fun times —thanks Tommy
bent
bob