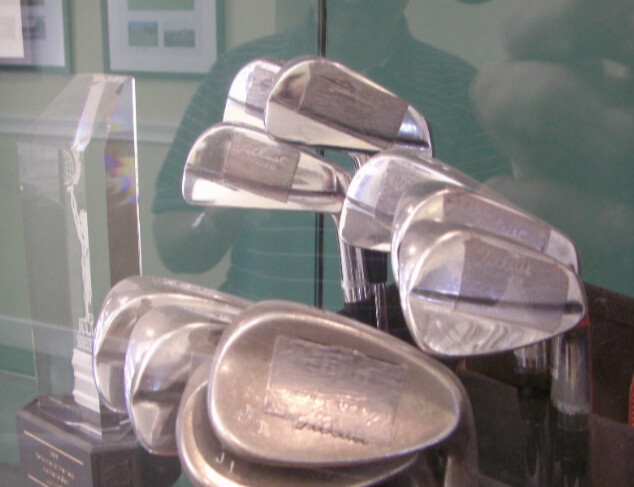 Twomasters and I were thrilled to see this set last year on display at Pasa Tiempo CC.
This year, Macs and I had a game and we snapped this picture of Julies set that she won the 2002 US Women's Open with.
I think this says a lot about Julie's choice of cosmetics. If you want to play you best golf, forget the cosmetics, and get your gear set up
correctly.
If Julie likes her irons stiff and heavy, you might consider it too. There is a lot of tape on those heads.
I don't know if she is still playing heavy gear, but it works. Hogan and Moe and Snead, and so many others embraced heavy gear for a reason.