I was looking for some Macgregor Tourney Irons and woods and managed to get this lot for $180!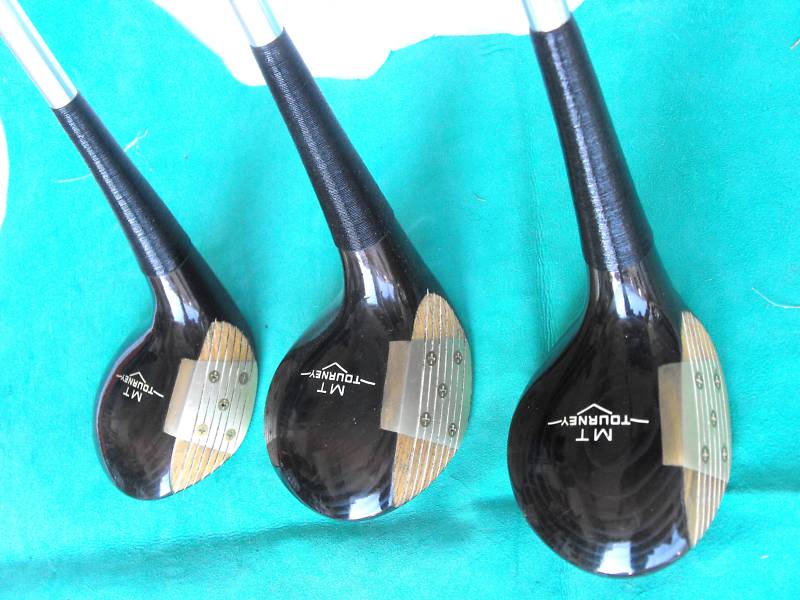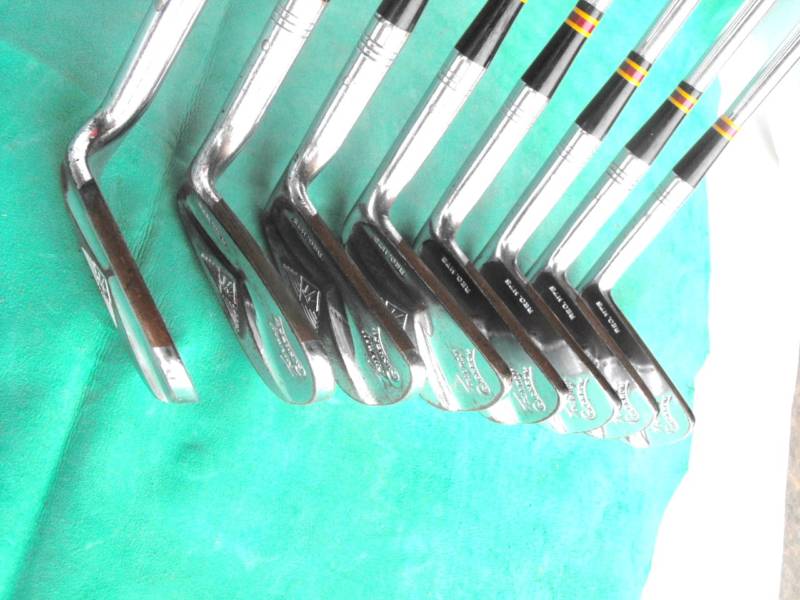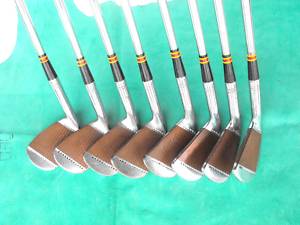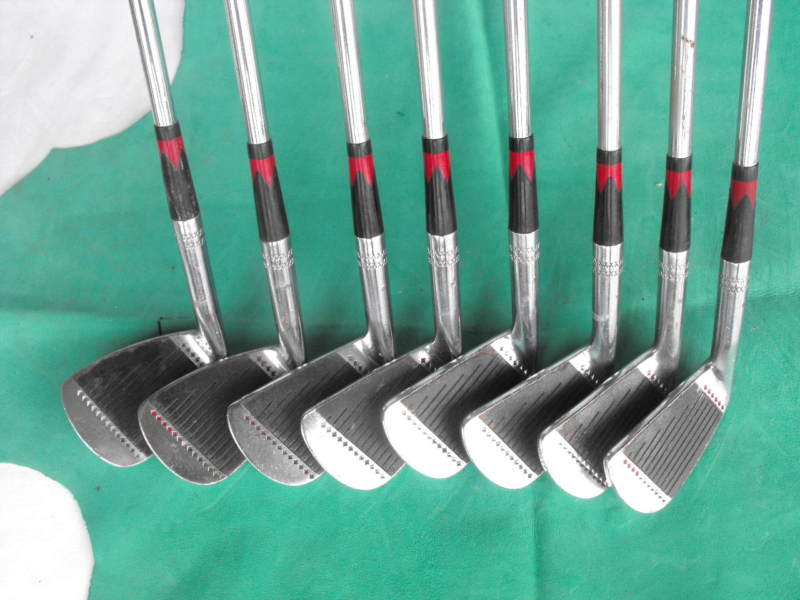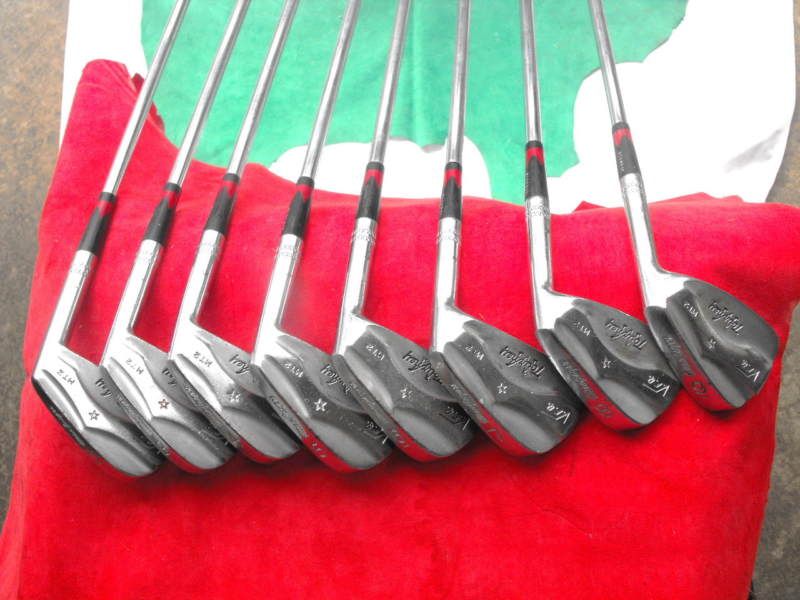 …and these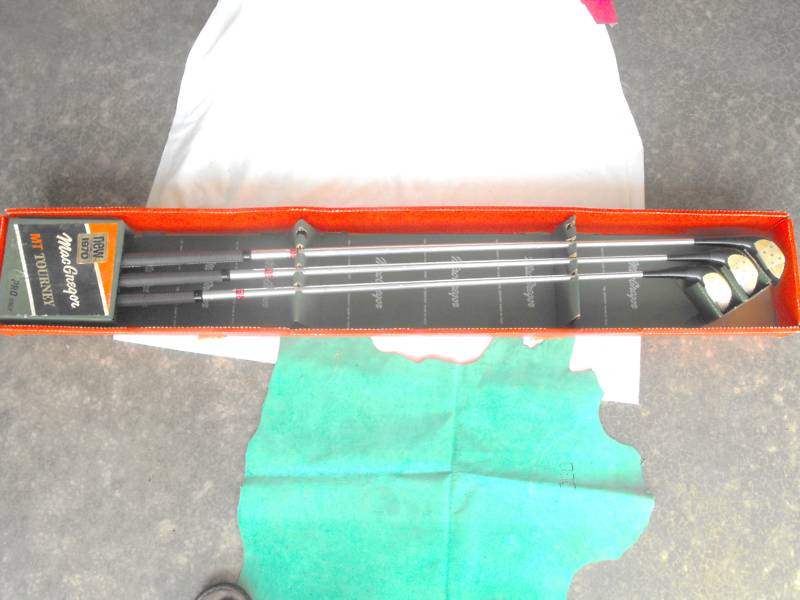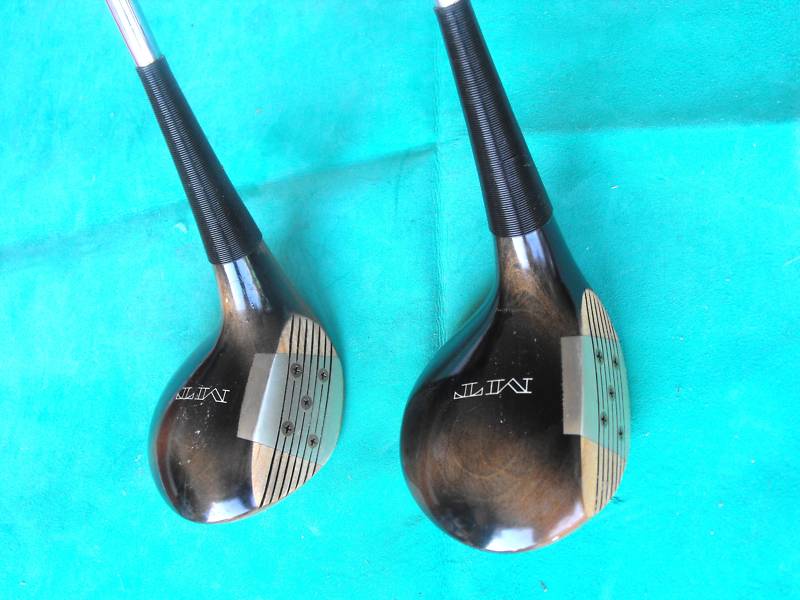 …and my favourites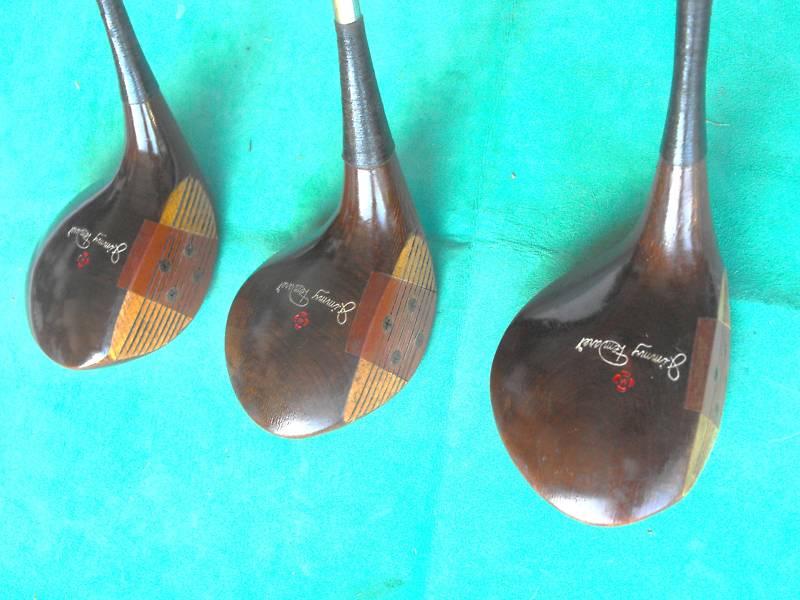 Nice one Pete,
I have a set of Colokroms, the Sand Wedge is SW E2 even though the shaft is about an inch short, its never been out of the bag since I got it.
Even though I'll have to pay postage and possibly import duty I hope I've still got a bargain (I'm interested to hear others thoughts). Unfortunately, the irons are only from 2-9 but I'll keep my eyes open for matching wedges.
I'm only on module 1 but it's funny how the ABS course inspires you to become a collector of vintage equipment. I already own some Hogan PC irons and the Macgregors with the split soles.
The guy I purchased this equipment from apparently has nearly 100 Macgregor tourney woods in storage and many other sets of Irons. If anybody wood like more details of whats available then send me an e-mail (p_blakelock@hotmail.co.uk). I am trying to convince him not to put them on e-bay yet to give those on the ABS course an opportunity to buy them first.
He also tells me that he has thousands of old golf balls if anybody is interested.
I played a set of those VFQ's today with stock #1 shafts… really great set…
hit 16 greens in a stiff wind. You can't go wrong with those once you bend them flat.
Hi,
This is the ebay shop for the gentleman who sold me the terriffic vintage equipment recently:
myworld.ebay.co.uk/michael3847/
I also managed to get #1, #3, #4 & #5 wood Macgregor eye-o-matics from him plus, another couple of Macgregor Drivers.
If you visit his site today, you will see that there are a number of Macgregor, Penna and Hogan fairway woods available. Some have be refinished but look great.
Apparently somebody purchased 20 of his finest Macgregor clubs for $800 yesterday. That's a serious amount of cash but I hope it was a fellow ABS student because the clubs are fantastic.